Mary Elaine Sykes (1896-1981) came to prominence in the first half of the 20th century as one of the first women solicitors in England and Wales and the first woman alderman and mayor in her home town of Huddersfield. She remains an important role model in the 21st century.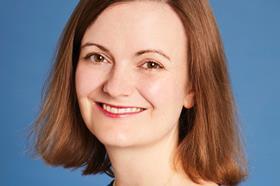 Reading English at Royal Holloway College (now Royal Holloway, University of London), graduating with second-class honours in 1917, and 'without any very clear idea about a career', Mary initially had no ambition to become a solicitor. As she later recalled, it was 'circumstance connected with the Great War and the passing of the Sex Disqualification (Removal) Act, 1919', which enabled her to become one of the first women solicitors in England and Wales.
It was only when her elder brother, Eric Turner Sykes, was killed on the Western Front in May 1917 that Sykes determined to train as a lawyer and join her father, a partner in his own firm of solicitors, in Eric's stead. Mary's entry into the legal profession in this way was not unusual. As was reported in the Daily News in April 1921: 'About forty women in the British Isles are now training as solicitors… Many of them are the daughters of country solicitors who have no sons, or else have lost them in the war and who have articled their girls instead so as to keep the practice in the family.'
Aspiring solicitors were required to serve a period of articles of five years (reduced to three years for graduates), and from 1861 the Law Society introduced a preliminary examination of general knowledge. This was in addition to a final examination which was introduced in 1836. The first woman to graduate with a degree in law from any English university was Eliza Orme in 1888, although, as she found, it was not necessary to have a degree to practise law and the possession of a degree did not entitle the holder to formally enter practice as either a barrister or solicitor.
In 1918, Mary enrolled to study law at Leeds University. However, it was not until the passing of the Sex Disqualification (Removal) Act on 23 December 1919 that she could formally begin her training to become a solicitor. She was immediately articled to her father and, following his death in 1921, completed her articles with another partner in his firm. In November 1922 she was one of the first four women, alongside Carrie Morrison, Maud Crofts (née Ingram) and Mary Pickup, to sit the Law Society's final examination. At 25 years old, Sykes was the youngest of the four, passing with honours. This was no small achievement. As reported in the Daily Chronicle on 2 December 1922, of the 174 men who sat the examination 44 failed to qualify and only 18 passed with honours, 'a much lower proportion than that achieved by the women'.
Mary represented her first client in court in 1922 and, although nervous, was encouraged by the fact that she won. She was admitted as a solicitor in February 1923 and for the next seven years worked for her father's old firm. In 1930, in a display of what her tutors at Royal Holloway College described as her 'rather independent manner', Mary established her own firm, Mary E Sykes & Co. She remained in practice until 1968: the longevity of her career as a successful solicitor belying the difficulties women wishing to pursue a career in law continued to face even after the passing of the Sex Disqualification (Removal) Act.
When Sykes retired in 1968, there were only 681 women solicitors with practising certificates in England and Wales, representing 3% of the profession. Sykes played an important role, however, in promoting law, and the solicitor's profession in particular, as a desirable career for women. Recognising the value of her own education, which enabled her to pursue a career she enjoyed, and gave her the satisfaction of helping others through her legal work and also the economic freedom to pursue her work as a local councillor (later mayor) and in other voluntary positions, she saw access to education as the key to ironing out inequality. Although she did not call herself a feminist, she sought specifically to improve living conditions, education and access to the professions for women. Sykes was a member of a number of women's organisations, including the Women's Luncheon Club; the Huddersfield Branch of the Business and Professional Women's Club; and the Huddersfield Soroptimist Club. She was also a founder member (and in 1935-1937 president) of the Huddersfield Branch of the British Federation of University Women, which was established in 1923 to promote the extension of all professions to women. In her legal practice, Sykes employed a number of women (at one point she employed only women) and, in practical ways, she encouraged the generation of women who followed her to pursue a career in the law, training at least three other women to become solicitors.
Having come to national attention in the 1920s as one of the first women solicitors, when Mary died on 25 February 1981 her enormous contribution to the opening of the legal profession to women and as the first woman mayor of Huddersfield went largely unremarked outside Huddersfield. She deserves to be remembered.
This article was commissioned for lawgazette.co.uk's Women in the Law section
On Thursday and Friday this week, the Law Society is holding a two-day symposium: the power of gender equality to transform the business of law

Katie Broomfield is a postgraduate researcher in the history department at Royal Holloway, University of London