I have never had a formal mentor. But Fiona Monk, an employment judge currently on secondment as senior resident judge at the War Pensions and Armed Forces Compensation Chamber, strikes me as the type of person I would hope to be paired with.
Monk is an expert in her field and a good listener. She is generous with her time and speaks with a great deal of self-knowledge. 'I've been fortunate in my legal career,' she reflects. 'I wanted to give encouragement to someone who might benefit. I had a lot of practical knowledge to pass on.' Not least, she recognised that 'there is an under-representation of solicitors in the judiciary'.
Monk is being interviewed some distance from her mentee, Saida Bello, who is based in Bristol. Since they were paired up through the Law Society's mentoring scheme – which reopens to applications this week – Bello has changed both jobs and cities. She sees the value in mentoring, having been mentored before.
Bello started her legal career in the public sector, qualifying at Camden Council in 2009. She was interested in finding a mentor while at Camden, to help pursue her goal of attaining a management position, and was mentored by Camden's assistant chief executive.
She then settled on a judicial role as an ultimate career aim, but was not being invited for assessment tests and interview after applying for advertised positions. That was when she noticed the Law Society scheme.
Getting started
Mentoring arrangements are not prescriptive; there are several models. Under the Society scheme, mentor and mentee work at different organisations. Another arrangement pairs a lawyer with a non-lawyer, while at large law firms mentoring may take place across departments.
What the different scenarios share is that a third party has taken a hand in matching mentor to mentee, even where they are the intermediary who has conveyed a request to someone whom a mentee thinks may be a good fit. That lends the arrangement some official endorsement, indicating that the organisation values mentoring and is going to support it.
At Farrer & Co, the London firm's senior knowledge, learning and development manager Katharine Greenfield says: 'We have a budget code and a time recording code to enable mentors and mentees to facilitate meetings, for example to meet for a coffee offsite if they prefer.'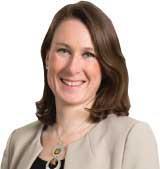 Hogan Lovells partner Rebecca Wales outlines the firm's policy: 'As a firm, Hogan Lovells has had mentoring open to everyone, by informal arrangement, for a long time. That included more formal schemes for trainee and "returner" mentees. Then at the end of last year, we decided to formalise it and extend its remit to apply a consistent approach.'
We have had mentoring open to everyone, by informal arrangement, for a long time… Then at the end of last year, we decided to formalise it and extend its remit

– Rebecca Wales, Hogan Lovells
Her colleague Lauren Smithers, people development manager, says the latter involved an internal communications campaign directed at everyone from trainees to experienced partners. Those who responded were asked why they were interested, what they hoped to achieve, and the kind of people they had in mind.
Based on this information a list of four names is suggested and Smithers or a colleague makes an approach in order of preference. If the arrangement proceeds, there are guidelines for both parties.
'Some will think that sounds formal,' Wales notes, 'but it's important.'
In a demanding environment where the pressure on billable time is high, a firm needs that formal endorsement of time spent on mentoring.
When Hogan Lovells ran its first mentor training scheme, 32 volunteers signed up. That number has steadily increased in subsequent rounds.
When a pairing is mooted, mentor and mentee should meet to discuss how it might work. There is no pressure to proceed – the involvement of HR as intermediary can be helpful in finding a different pairing if the proposed duo does not feel right.
Regional firm Boyes Turner's head of HR Helen Barnett recalls that mentoring was a way of widening the focus of a 'leadership programme' that 'had more focus on our senior people'. In particular, the firm wanted to see more women elected to partner and promoted to other senior positions. There was, she notes, 'an exit level in the profession' for women the firm did not want to lose.
To the same end, Boyes Turner has some internal mentoring but also looks to external organisations for assistance. These include the 30% Club, a worldwide campaign group which aims to increase the proportion of women on boards. There are plans for support staff to be drawn into mentoring schemes, too.
Halebury, a 'virtual' firm where lawyers work flexibly and from a variety of locations (including on secondment), has a mentoring scheme that is also reliant on external links.
'People often forget that mentoring is to the benefit of both mentor and mentee. While it obviously requires significant time commitment, it provides a valuable forum to get to know others within the business

– Denise Nurse, Halebury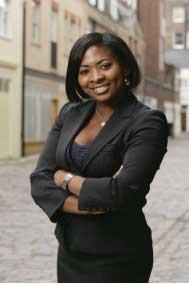 Denise Nurse, chief executive and co-founder, observes: 'We focus on mentoring outside the business and work collaboratively. We support official and unofficial mentoring schemes, including the Cherie Blair Foundation for Women. We encourage all our team to use these schemes to widen their perspectives.'
At Farrer & Co, Greenfield outlines a hybrid system, though, as at Hogan Lovells, the focus is internal: 'There is a range of mentoring relationships in the firm. Some are informal and arranged between individuals directly; others more formal and arranged centrally.'
The formal scheme is deliberately cross-firm to enable people to build and expand an internal support network, Greenfield says: 'The scheme represents a strong commitment to the future of the firm. It provides a forum for issues to be raised on a cross-departmental basis. It is intended to help motivate, share knowledge, develop networks and relationships, and improve long-term performance.'
Bello and Monk met at a lunch held for people involved in the Society's mentoring scheme. The Society had already 'paired' them, but they got talking without a formal introduction.
The pair had a clear rapport, but were helped by Society guidelines. 'At the first meeting, you need to ask a lot of questions,' Bello says. 'The organisation matched us up, but we didn't know very much about each other.'
Monk and Bello have followed a recommendation for a face-to-face meeting once a month. Given their lack of proximity, however, they decided to do some meetings by Skype. Even at that distance, Bello says: 'When Fiona's speaking I'm always picking up golden nuggets of information. There are some things no one else will tell you.'
Both find the exercise rewarding. Inevitably, the time commitment is greater for Bello as the mentee. Contact in between sessions includes support from Monk, who reviews and makes suggestions about (for example) application forms, and preparation for interviews and tests. Put simply, it takes longer to fill in a form than to review it. To prepare for one element she felt she was not best placed to help with, Monk identified a workshop run by the judiciary.
There needs to be a rapport between mentor and mentee, but those taking part should not make the mistake of thinking it needs to be an especially longstanding relationship to work. As Bello's experience shows, a different mentor will be appropriate for different stages in a career.
At Hogan Lovells, Wales notes, a mentoring arrangement does not have an end date, but she adds: 'In reality, some will develop and others will peter out naturally.' She encourages people to try a mentoring relationship for three to six months, with fairly regular contact, and to see where it goes from there.
Whatever the outcome, her colleague Smithers adds, her team will 'follow up and have a conversation' to see if the experience includes learning points for the firm.
Farrer & Co goes as far as encouraging a degree of mentor/mentee 'churn'. Greenfield explains: 'We have set the scheme up so that as the mentee's needs change throughout their career, they can switch mentors with ease. Indeed, we encourage a change of mentor every year to enable one of the purposes of the scheme to be achieved – assisting in the development of a wide internal network.'
Golden rules
Mentoring or being mentored should not be compulsory.
Official recognition of mentoring's value will help take-up – time should be allowed for it.
Mentoring should be independent of individual workplace targets or line management.
Organisations can assist with pairing mentors and mentees.
Mentors are not seeking a protege, just someone who is open to their help, support and knowledge.
Guidance can be used to set expectations of the commitment involved.
Both parties should keep to that commitment.
Deciding against the mentor pairing should be a low-key matter.
A different mentor will probably suit different stages of a person's career.
'Success' can be difficult to measure, but feedback should be sought on the experience.
Total confidence
No one contacted by the Gazette related a bad experience of mentoring. One of its strengths, perhaps, is that mentoring happens away from a person's everyday experience of work and if the arrangement fails to deliver, there are no direct consequences.
As Halebury's Nurse puts it: 'People often forget that mentoring is to the benefit of both mentor and mentee. While it obviously requires significant time commitment, it provides a valuable forum to get to know others within the business. For lawyers, it is beneficial to mentor and be mentored by non-lawyers too, as it provides valuable objectivity and new angles.'
At Farrer & Co, Greenfield relates that experience to date has led the firm to place even greater faith in mentoring. 'We believe that an ongoing, internal cross-departmental mentoring relationship will help to develop strategic long-term career planning; encourage openness and the flexibility for consistent work-life balance; assist in building internal and external networks; and build confidence and leadership skills on a longer-term basis than some coaching opportunities,' she says.
'Mentoring is more "real" than coaching,' Bello concludes. 'Coaches just ask you questions,' she adds, where as in a good mentoring relationship there is a real transfer of practical information and insight. Her mentor, Monk, is someone 'who went from solicitor to judge', which is exactly what Bello aims to do.
The latest round of judicial recruitment was the first time Bello had made it past the application stage to assessment and interview. At the time of writing, the process is ongoing. But whatever the outcome, she 'went in feeling much more confident'.