We need to understand what it is about the culture and practice of law that can compromise wellbeing.
The theme for Mental Health Awareness Week (MHAW), which runs from 8-14 May, is Surviving or Thriving? and this year, rather than asking why so many people are living with mental health problems, the aim is to uncover why too few of us are thriving with good mental health. Good mental health is more than the absence of a mental health problem: some of us are struggling to cope with the demands of life, and are stuck on just getting through the day.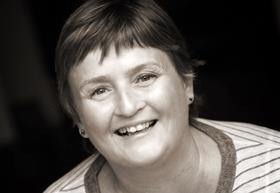 We all have mental health, and it includes our emotional, psychological, and social well-being, and affects how we think, feel, and act. It also helps determine how we handle stress, relate to others, and make choices. Mental health issues range from the worries we all experience as part of everyday life, to serious long-term conditions. It can be easy to dismiss mental health problems as something that happen to other people, but research shows that one in four of us will experience them each year. And the legal community is no exception.
Many legal professionals are reluctant to talk openly about mental health in the workplace, for fear they may be perceived as weak or not coping with the demands of their role. Our goal during MHAW is to get the legal community talking about mental health, to tackle the stigma that can be a barrier to seeking help. We want legal practices to positively address mental health in the workplace, but it's not always easy to recognise the signs of a problem. These are the common ones to look out for:
Out-of-character behaviour such as irritability, mood swings, anger or short temper;
Lack of energy, concentration and motivation;
Frequent bouts of illness;
Problems with sleeping;
Panic attacks: these can happen suddenly, and include feeling sick, short of breath, shaking, sweating;
Failure to achieve targets despite apparent commitment and long hours;
Overconfidence despite making mistakes;
Withdrawal from usual social interaction and hobbies;
Deteriorating relationships with managers and/or colleagues;
Increasing use of alcohol/coming into the workplace smelling of alcohol.
A combination of these behaviours could signal mental health issues, and that it's time to think about seeking information, support and reassurance.
But what is it about the culture and practice of law that can compromise wellbeing? It's not that lawyers are genetically predisposed to poorer wellbeing: there is something about the culture of law, legal education and professional practice that can make lawyers vulnerable. The culture is one known for poor work/life balance, long hours and a competitive environment. The legal profession also tends to attract perfectionist personalities, and this combination of factors can take its toll on wellbeing.
We believe that looking after ourselves, and taking responsibility for our own wellbeing, is important, and there are five recognised steps we can take to improve it:
Connect – with the people around us, our family, friends, colleagues;
Be active – finding time for an enjoyable physical activity;
Keep learning - new skills can boost confidence;
Give to others – just a simple kind word to someone can improve wellbeing;
Be mindful – be more aware of the present moment, including feelings and thoughts, our bodies and the world around us.
Wellbeing matters because it brings a number of benefits - greater self-esteem, optimism, resilience, vitality, self-determination, positive relationships, better physical and mental health, greater motivation, greater creativity, and more productive work.
However, as well as knowing how to look after ourselves, it's very important that people in the legal community are supported in their experiences of mental health problems. We would like to see every legal practice implement a mental health and wellbeing policy, and communicate with their staff/colleagues about it. We would encourage every legal practice to get involved with MHAW by organising an activity or even sending an email to staff to let them know it's MHAW and signposting to organisations that can help, including LawCare.
Knowing how to look after ourselves, being able to recognise the signs of a mental health issue, and feeling supported in the workplace, means we will all be on our way to thriving, rather than just surviving.
Elizabeth Rimmer is chief executive of LawCare, a charity supporting good mental health and wellbeing in the legal community