Last week, France became the latest jurisdiction to open its arms and make clear that it welcomes third-party funding of arbitration - with a perfunctory kiss on each cheek.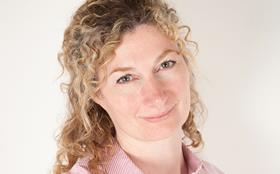 The Paris bar set up a working group to analyse the issue in September 2015. Publishing its conclusions last week, it confirmed that French law holds no barrier to the use of third-party finance, which is said was in the interests of justice.
The brief statement will be a helpful boost to the market for arbitration funding that is already active across the channel - and it forms part of a wider trend towards acceptance of funding that is quietly gathering pace across the globe.
Like France, most jurisdictions do not in fact contain any legal restrictions on litigation or arbitration funding. Those that do, tend to have legal systems that originate in English law, with its traditional prohibitions on 'champerty and maintenance'. But these are now being lifted.
In Ireland, the issue has made its way all the way up to the Supreme Court, with a ruling expected in the coming months.
In Asia, two close rivals – Hong Kong and Singapore – have taken steps to amend or clarify their laws to permit arbitration finance. Both these arbitration seats believe that if they do not open their doors to funding, they will ultimately lose out on business to rival centres such as London or Paris.
In the Middle East, Dubai has jumped onto the train, with the courts having recently published a consultation paper on the topic.
Meanwhile, those in the know tip Latin America - where there are no traditional legal barriers to third-party funding of litigation and arbitration – as a huge area for growth in the funding market, particularly in the bigger economies. Indeed, UK funder Woodsford announced a co-operation agreement with Leste Global Investments, which is very active in the Latin American market, in March.
As arbitration itself becomes an ever more popular way of resolving disputes, so the market for arbitration funding will grow alongside it.