We know that the tech giants, and technology in general, have expanded beyond what national laws and national legal systems can cope with. We have seen that with the giants in areas like taxation, competition and data protection. Here are some more examples, starting with the hugest.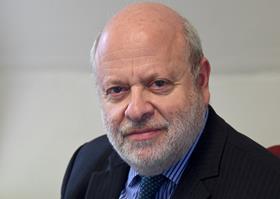 Last November, Mark Zuckerberg announced in a long, long blog that Facebook would establish its own court – or, rather, an independent body to hear binding appeals of content decisions by Facebook, either removing them or leaving them up. Since then, the idea has been further developed, and there has been much engagement with NGOs and legal scholars.
The Zuckerberg blog contained fascinating nuggets like:
by the end of 2018, Facebook had at least 100 Burmese language experts reviewing hate content in Myanmar, presumably regarding the minority Rohingya Muslims;
from March to September 2018, it removed more than 1.5 billion fake accounts;
no matter where Facebook draws the lines for what is allowed, as a piece of content gets close to that line, people engage with it more on average, even when they say they don't like the content.
In late January 2019, our very own former deputy prime minister, Nick Clegg, who is now Facebook's VP of global affairs and communications, released a draft charter for what Facebook calls its oversight board. The draft charter was for consultation at this stage and asked a series of questions about how, essentially, the court that Facebook is establishing should operate. It outlines independent panels that act like judges, who will interpret the equivalent of Facebook laws - its community standards - and issue binding decisions that will serve as a form of precedent.
The figures concerned are staggering. Billions of pieces of content are posted to Facebook each day in over 100 languages globally, with more than a million content-related complaints reported a day. In November 2018, Facebook reported that in just the past quarter, it had taken some type of action on about 63 million pieces of content, excluding fake accounts and spam. That total included 30.8 million related to nudity or sexual activity, 15.4 million regarding graphic violence, and 2.9 million considered to be hate speech. In comparison, the US Supreme Court has between 7-8,000 cases filed each term.
It seems that if national courts cannot control multinational tech giants' content, the giants will eventually set up alternative structures to do it themselves.
The second example is much smaller, related to ownership of content uploaded to clouds. The Central London County Court heard a case earlier this month on the thorny question of digital assets on an Apple device. There were thousands of photos and videos between father and child, and the father died. The mother wanted access to the photos for the child's future memories, but Apple said that it owned the photos and required the mother to gain a court order to obtain them. The judge said that UK law should be changed to provide for a simpler method. Regardless of the law, people should be urged to make plans for their digital assets after death.
Some social media giants have different rules in place, and the European Law Institute (ELI) is looking at the possibility of guiding principles on digital assets for the whole EU. These principles would propose a basis for harmonisation across Member States to ensure:
a common understanding of what is meant by digital assets and access to them;
basic rights to those entitled to such assets;
easing the work of lawyers and judges when they come across problems surrounding digital assets.
Of course, we may not be in the EU much longer, but we need such laws ourselves sooner rather than later, and it may be sensible to take account not only of what is happening in the EU but also in the US (the ELI refers to the model law on digital assets drafted by the US Uniform Law Commission).
Finally on the topic of change to our laws and legal system, it was announced a few days ago that the UK Jurisdiction Taskforce (UKJT) of the Law Tech Delivery Panel has published a consultation paper to identify key issues of legal uncertainty regarding cryptoassets, distributed ledger technology, and smart contracts. There will be a public event with the UKJT to discuss the consultation questions on 4 June 2019 in London, and the consultation ends on 21 June 2019.
The dangers are clear. Our national laws and legal systems are not geared to cope with borderless cyberspace. Much needs to change. We criticise the tech giants for what they have unleashed on us, but it seems from Facebook's actions that this may lead to their becoming even more like independent states, and so slipping further from our control.