The organisers of the Reclaim These Streets vigils were meticulous in their preparation for the Clapham Common static vigil, which included attempts to discuss it constructively with the Metropolitan Police in light of Covid-related health and safety concerns. However, according to the organisers, the Met refused to engage with them, even after a High Court ruling that Tier 4 regulations do not allow police to prevent people exercising their ECHR Article 10 and 11 rights unless necessary and proportionate, and putting the ball in the Met's court to explore with the organisers the feasibility of a Covid-safe gathering. Just over an hour after Mr Justice Holgate gave his decision, the Met released a statement advising people to stay at home or find a 'lawful' way to express their views. As a result, the 'official' vigil was called off.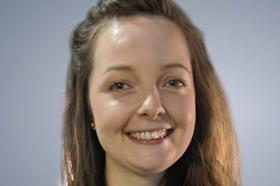 The Met had a responsibility to engage with the organisers to facilitate a safe gathering within the law. Its apparent refusal to countenance this betrays a failure to recognise the rights (and the strength of feeling) of those wishing to participate. Moreover, the likely consequence of not doing so – an uncoordinated crowd bereft of marshals and other Covid-safety measures, with attendees exposed to the possibility of fines or arrest whilst exercising their rights - should have been a major consideration in weighing up the 'proportionality' of interfering with the vigil.
It is often said that the criminal justice system is failing women. The images and reports emerging from Saturday night, of police officers – mostly male – manhandling those they are supposed to protect, will do little to counter that image. This is by no means the first time that women, particularly black women, have experienced physical and other forms of violence at the hands of the police. Nor is this the first example of efforts to criminalise peaceful protest - but it is the latest, in a list of recent, poignant examples. If Met intransigence persists – particularly if backed up by the passing into law of protest-curtailing measures in the Police, Crime, Courts & Sentencing Bill due to be debated by MPs today – it is highly unlikely to be the last. As it stands, the new legislation would sanction a 'more proactive approach' to managing 'highly disruptive' protests deemed to present too much of a public disturbance. The bill has received renewed criticism since the events at Clapham Common on Saturday, with more than 150 organisations warning home secretary Priti Patel and justice secretary Robert Buckland that the measures would be 'an attack on some of the most fundamental rights of citizens'. Labour has now pledged to oppose it, shadow justice secretary David Lammy insisting that 'this is no time to be rushing though poorly thought-out measures to impose disproportionate controls on free expression and the right to protest'. Labour has also raised concerns that the bill contains 'next to nothing' on countering violence against women and girls.
We can only hope that ending street violence against women and girls is now firmly on the agenda, after a week that began with International Women's Day and quickly descended into a reminder that there is still much to be done before women's equality is achieved.
Zoë Chapman is a barrister at Red Lion Chambers
This article is now closed for comment.