Gazette readers may recall a school careers service tool which, in response to a list of questions covering aptitudes and personal preferences, came up with a shortlist of possible careers. It could throw up thought-provoking surprises, and was certainly an advance on the career advisers of old – apt to suggest 'nurse' or 'secretary' for girls, and various now-defunct trades for boys.
A modern version for the millennial lawyers now starting their careers might throw up the surprise 'private client solicitor' – and with good reason. While some in the profession kick against the dehumanising impact of ever-growing technical specialisation, the complexity and variety of private client work keeps growing.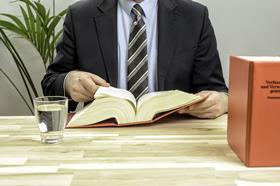 To the staples of birth, death and taxes we can add mental capacity, Brexit, 'digital legacies' and cross-border disputes. Inheritance disputes make front-page news, whereas securitisation and contract rarely do.
The sector's appeal is obvious to practitioner Gary Rycroft: 'It's endlessly fascinating because of the myriad ways people live their lives.'
And yet 'private client' is a lawyer demographic that is ageing, not through falling client demand, but because younger lawyers are not choosing it in sufficient numbers. The latter should surely give it another look – not least, perhaps, because the 'myriad' advice demanded is less likely than some disciplines to be hobbled by armies of 'lawyer robots'.