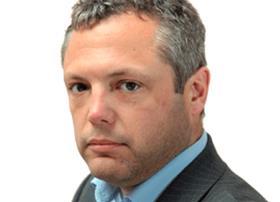 Solicitors who oppose a lowering of the standard of proof in disciplinary proceedings have been handed a clinching argument in their favour (In Focus, p10). That is one – probably optimistic – interpretation of a High Court ruling last week which sets a vertiginous bar for stress, work pressure or mental health problems to count as mitigation in cases of dishonesty.
In practical terms, striking off is 'forever', regulation guru Frank Maher points out. That is not necessarily the case in other professions such as accountancy.
Critics have also picked up on the contrasting approach of medical watchdogs in the case of Dr Hadiza Bawa-Garba. Convicted of manslaughter by gross negligence over the death of a six- year-old boy, Bawa-Garba won an appeal to practise again after submitting in her defence that she had been working in a seriously dysfunctional hospital environment.
Impressive sums were raised by crowdfunding for Dr Bawa-Garba's appeal. As the Gazette went to press, some were calling for a similar initiative to help the unfortunate Sovani James, who was subjected to 'frankly abominable' treatment by her employer. Our online readership figures suggest such an appeal might not be in vain – her story ranked among the best-read articles ever.
Many solicitors will consider James ill-served, while simultaneously acknowledging that the SRA was well within its rights to appeal the SDT's 'suspended suspension'. But while the regulator may have acted reasonably, there is surely a compelling case for it to set out new fitness to practise rules, as it is permitted to do under the Legal Services Act.
Young lawyers labour harder and longer than ever before. The hierarchical – and often patriarchal– structure of the traditional law firm works to compound their plight.
As for the impact of working conditions on mental health, society's moral and ethical compass has shifted in recent years. Bolton v The Law Society is now almost a quarter of a century old; it is surely right at least to consider whether such an absolutist approach to dishonesty remains appropriate.