Another year, another lord chancellor – or so it seems. But the ceremonial swearing-in of Robert Buckland (pictured) by the lord chief justice last week was subtly different from those of predecessors Chris Grayling, Michael Gove, Liz Truss, David Lidington and David Gauke. Buckland is a QC – indeed, a former law officer. Unlike them, he swore his oaths of office – in English and then in Welsh – wearing a full-bottomed wig.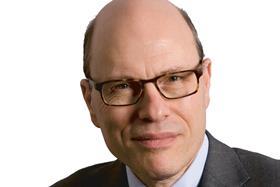 Pledging to defend the judiciary and respect the rule of law was no mere formality, he explained. With perhaps a nod to a previous lord chancellor who was redeployed after she had served for less than a year, Buckland said he would 'endeavour to be sure-footed and steadfast' in defending judicial independence.
On the policy front, the new justice secretary will press ahead with legislation introduced by his predecessor to allow no-fault divorce and create a sentencing code. But he will 'take stock' and 'think carefully' about Gauke's plans to scrap prison sentences of six months or less.
The Criminal Justice Board, which the lord chancellor chairs, is currently trying to find out why fewer people are being charged and convicted of rape and similar offences. Buckland told me the prime minister wanted this 12-month review speeded up so that any reforms could be introduced this year.
Other measures now under consideration include increasing the maximum sentence for causing death by dangerous driving – currently 14 years – and allowing a wider range of unduly lenient sentences to be increased by the Court of Appeal. More resources will therefore be needed.
Watching Buckland's swearing-in from the benches normally occupied by solicitors was Lord Reed, 62, whose promotion to president of the Supreme Court was announced last month. Everybody had expected Lady Hale's deputy to succeed her after she retires in December: Scottish judges are often appointed to the UK's highest court at an earlier age than their English counterparts and there is nobody else with as much experience of the court as well as a good few years left before reaching mandatory retirement age.
What had not been known was that the Supreme Court president would receive a peerage; Reed's previous title had been a courtesy one. It is entirely right that the UK's most senior judge should be equal in rank to the lord chief justice of England and Wales, even though serving judges are barred from sitting and voting in the Lords.
The new president is probably best known for a magnificent judgment two years ago holding that Grayling's decision to set huge fees for employment tribunal users 'effectively prevents access to justice and is therefore unlawful'. As Reed patiently explained to the former lord chancellor, 'the constitutional right of access to the courts is inherent in the rule of law'.
But on social issues we should not expect the new Supreme Court president to be particularly activist. 'I'm much more inclined to develop the law in that sort of technical area where there's going to be no controversy – beyond perhaps the legal profession – about how we develop the law of contract or unjust enrichment or tort,' he told me earlier this year. 'But if we're dealing with areas of controversy in society, I'm much more inclined – and I think more inclined than some of my colleagues – to stand back and leave it to the political branches of government to decide on the appropriate policy.'
Perched alongside Reed at Buckland's swearing-in were Lord Briggs and Lord Lloyd-Jones. Either could succeed Reed as deputy president of the Supreme Court next year. Lord Lloyd-Jones, who turns 68 in January, would be well placed to hold the post for a couple of years.
The Supreme Court has also recruited two well-regarded commercial lawyers from the Court of Appeal, Sir Nicholas Hamblen and Sir George Leggatt, both 61. Leggatt, who has strong academic interests, has risen through the ranks particularly quickly, having served for just two years in the Court of Appeal and five years in the High Court.
But the most interesting new recruit to the Supreme Court is Andrew Burrows, 62, Professor of the Law of England at the University of Oxford. Burrows, a Merseyside grammar school boy, is the first member of the court who was neither a full-time judge nor a full-time practitioner.
Critics asked why Hale, who has known Burrows since their days at Manchester University in the 1980s, could not have pushed for a female academic – such as Sarah Worthington, the Downing professor at Cambridge. The answer must be that Burrows has a broader knowledge of the law from his time at the Law Commission, his practice as a door tenant at Fountain Court Chambers and, above all, from more than 20 years as a part-time judge.
Maybe sitting as a recorder is what clinched it for Buckland too.
Joshua Rozenberg is the keynote speaker at the Small Firms Division annual conferences. For more information and to book your place click here.