Google 'billable hours in law' and you will get nearly 4 million results, dig a little deeper, and you will find the fascinating history of the billable hour.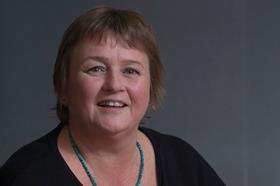 This measure first became prevalent in the USA in the 1950's, as a result of a growing recognition that lawyers who tracked their time made more money. 'The service the lawyer renders is his professional knowledge and skill, but the commodity he sells is time' said Reginald Herber Smith, the inventor of the billable hour.
However, Smith never saw profit as the primary motive for his method, he regarded the billable hour as a fair, logical and transparent way to value legal services, which would promote client satisfaction and the advancement of the public good.
The origins of the billable hour came from Smith's experiences of legal aid. In 1913 he became counsel of the Boston Legal Aid Society and was committed to addressing the inequities in a legal system that 'closed the courts to the poor'. He faced the familiar practical challenges, still here, of providing legal aid on a shoestring which took him on a path to pioneering the development of legal practice management systems.
Fast forward to 2021, where a metric designed to improve fairness and efficiency and access to justice is now a yardstick to increase profits, improve productivity and influence who gets promoted; the more hours you work the better. The evolving legal landscape generates regular insight reports largely framed in the language of how to make individuals and firms more productive, efficient and agile.
Efficiency and productivity, and how to measure and improve these, are fuelling the role of legal tech and increasing the pressure to 'do more for less' to help meet the growing demand for higher value from clients. The law is a people business, yet the drive for efficiency and productivity seems to overlook the less easy-to-measure human skills, of what lawyers provide every day to their clients: empathy, trust, reassurance, collaboration, being that support anchor in tough times.
The legal industry is brimming with guidance on 'tools to increase your firm's productivity' but take a closer look and you won't see any tips in many of these about practice management that is about creating a culture that makes an organisation a great place to work, where people feel valued, trusted and respected, or encourages leadership development and people skills. The guidance is about how lawyers can manage their time more efficiently, so they can manage a higher volume of work and increase profits, and that to improve the bottom line all you need is time tracking, billing and practice management software.
In any legal practice the knowledge and skill of its people is its greatest asset – the human capital – and human capital needs nurturing, and more now than ever. The Office for National Statistics has been reporting record turnover in the legal sector in recent months. These headlines reflect the even longer hours people have been working during the pandemic, the day that starts earlier, ends later and has a virtual, unmanageable boundary between work and home. A way of working that is neither sustainable nor ideal for people who tend to be perfectionist, high achievers with a fear of failure.
With the increasing engagement about mental health why aren't we addressing one of the biggest elephants in the room – the pressure lawyers face to bill more hours and the use of this metric to measure what they do?
Firms can introduce wellbeing policies, offer yoga, mental health apps, counselling services, education and training but if not much changes about chargeable hours none of this is going to have a real impact on mental health. People need time to switch off, relax, exercise, see friends and family, and sleep. Without these needs being met, wellbeing deteriorates and with it judgement, decision making and cognitive function. An American Bar Association study in 2016 found that psychological predictors of wellbeing decreased as lawyers were required to bill more hours.
Take the recent case of a partner from a leading law firm, who worked 15 hours a day, was the highest billing equity partner in the firm for 5 consecutive years, routinely charged 2600 hours a year against a target of 1400, and managed a further several hundred hours a year on business development. He was diagnosed with burnout and recently won a disability discrimination claim about the way he was treated by his firm. Our sector approach to wellbeing can't be about pulling people out of the river when they are drowning, we need to stop them falling in.
It goes without saying that the world of work has changed forever, and we have each had that space perhaps to think about what it is we value about work beyond the monthly paycheck. We have such an opportunity now to reflect on the learnings of Covid, to create legal workplaces that are truly inclusive, diverse, where people thrive, and can still meet the needs of their clients without personal cost. I doubt anyone could have predicted at the beginning of last year that in a matter of months, out of necessity, the legal sector would embrace agile working, a change that is here to stay. So lets look now at other changes we can make, how can we do things better for our people and clients, and make those changes before we have to.
Why be wedded to the past? It's written in ink, but the future is in pencil.
Elizabeth Rimmer is CEO of LawCare
LawCare offers emotional support, information and training to the legal community in the UK and Ireland. Find out more at www.lawcare.org.uk