Remember, the joke goes in my family, when dad was almost 'Woman of the Year'? The joke references the 2019 'Inspirational Women of the Year' awards, run by the First Hundred Years project. My place on the finalist list for 'Champion' was, I believe, for coverage and commissioning I did to mark the Centenary of women being allowed to enter the legal profession. The project continues on the Gazette's Women in the Law page, which brings together history, profiles, opinion and news.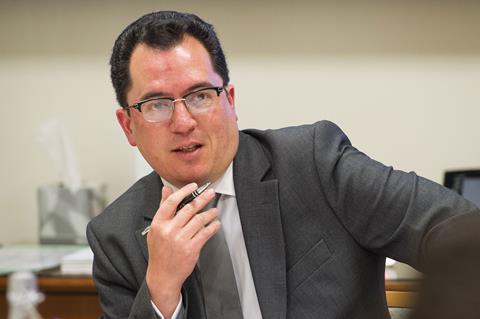 I didn't win, but being on the list was just really nice – Women in the Law and the history pieces that went with it had been a labour of love, and I was pleased to give a publishing platform to the wonderful academics that were the backbone of the project.
And I got to tell my mother, a lifelong feminist, who was ill and died the following summer. She was proud and pleased, and that made me glad.
I'm recounting this now, because the legal awards season is looming and firms, individuals and legal department heads are considering whether to dedicate time and resource to entering. (Entries to The Law Society Awards 2021 can be made up to 21 May.)
It is easy for journalists to become jaded around awards. I recall one year when I seemed to be go-to person to fill a last minute vacant table place at any awards ceremony – perhaps because I have an evening suit and living in inner London, can fetch it. I'm not the only hack, I'm sure, who has had to check which awards they are attending by picking up the menu part way through.
But from my limited experience of being on a finalist list, I'd say go for it. In this week's Gazette, my onetime colleague Maria Shahid lists some of the benefits – an award is a differentiator in a competitive space, it's nice to have recognition, and an award can change perceptions.
So here's what I learned by almost winning something.
It's not about the ceremony – and this being a second year of 'virtual' awards, that's worth remembering. Good things start to happen after that – in my case a request to connect on LinkedIn from other finalists, most of whom had not been contacts before, and an exchange of messages and emails.
So it's been good for connections. Recognition is also helpful, even within organisations. For my boss it was among the things that validated my time spent on the project. Within the wider organisation it is useful – there are always debates on how best to advance equality and diversity, and I engage with them with, I think, a bit more confidence.
I've added the finalist 'badge' to my email signature (a useful tip also passed on in Maria's article). That may sound a bit cheesy, but when someone asks about it, it's a chance to tell them about the Gazette's interest and coverage and to ask them if they will contribute. I think it also helps with relevant interview requests, perhaps increasing trust that I'll handle a sensitive subject with understanding. It has also opened the door to other equality and diversity projects which in time I expect to yield excellent material for the Gazette.
Managing partners who are good contacts have been honest with me about the difference awards made to their firms. In one case, an award led to merger approaches just as the firm was looking to expand. It is now six times the size it was when it won, and its profitability has increased dramatically over the years. It was always a good firm, but the job of spreading that news got a considerable boost that night.
There are a lot of awards out there – some call it an 'industry' – and you need to be sure that the ones you try for are worth the resources that entering takes, and that making the shortlist would help your business or corporate responsibility plans.
If you decide it would help, my advice is don't hold back – put in a submission. And if you make the finalist list you might, like me, get to tell your mum.
For more information on The Law Society Awards 2021 see: Law Society Awards 2021
The Law Society is running a masterclass for our new Excellence in Promoting Ethical Standards award on 12 May, 2pm.
Find out what kinds of projects will be considered, and top tips to make your entry stand out.