In his definitive study of the rule of law, Lord Bingham sets out the seven principles which underpin the rule of law. His first principle opened with the words: 'The law must be accessible'.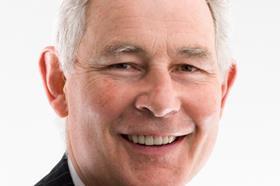 Accessible in this context means accessible to all people who are subject to the law. In a common law jurisdiction, this raises the question of how people are supposed to have access to case law, the source of much of the law which governs their lives. How are people supposed to access case law?
There is one substantial and reliable source of case law which is entirely free of charge to all who use it. It is BAILII, the British and Irish Legal Information Institute, a charity whose supporters are largely in or connected to the legal profession. BAILII is an essential part of our rule of law fabric.
In 2017, BAILII had over 63 million page views and uploaded 40,000 cases. Its users range from law students to professors, from law centres to government departments, from litigants in person to senior judges.
There are two other important categories of user: solicitors and barristers and their trainees and pupils. Most law firms and barristers chambers will use subscription-based websites which offer excellent service but which are not free to use. BAILII's records show, however, that many members of large law firms and chambers will regularly use BAILII alongside their paid for services. The firms and chambers are therefore benefitting from this free service.
BAILII costs around £170,000 a year to run. It has a contract with the Ministry of Justice to provide free access to case law to the public in return for £50,000 pa but this contract is terminable at short notice.
The remainder of its funding is through charitable donations from law firms, chambers, law societies and associations, the Inns of Court and individuals. On our website you will find a list of the law firms and barristers' chambers who are currently donors to BAILII. BAILII is immensely grateful to these donors as well as to the many individuals who also support it generously.
BAILII's funding model is essentially crowdfunding by the wider legal family. Most of our law firm and chambers donors give between £1,000 and £5,000 pa. We need to increase the number of supporters to ensure BAILII is sustainable.
Please would you check the list to see if your firm or chambers is on it. If they are, please let them know that their support is appreciated both by you and by us.
If your firm or chambers is not on the list, please would you consider suggesting to them that they should be? We welcome any donors and suggest that smaller firms and chambers might give £1,000 pa whilst larger firms might give more.
Here are three reasons to offer to your firm or chambers in support of this request. They combine public interest and self-interest - surely an irresistible combination:
1. BAILII is an essential part of our rule of law fabric;
2. BAILII is heavily relied upon by most of the organisations offering access to justice to the public; and
3. Members of your firm or chambers already use BAILII regularly free of charge.
Thank you for reading this far. All donations or enquiries should be notified to Yvette Rathbone at Yvette.Rathbone@london.ac.uk. Yvette will be pleased to provide payment details and to acknowledge receipt of donations.
Guy Beringer is a trustee of BAILII