Diary of a busy practitioner, juggling work and family somewhere in England. This week: time recording.
When I was 16 I worked at a sports retailer. When I assisted a customer with a purchase, I had to write my initials on the tag and that sale would be put through the till as being made by me. After every shift we would see how many sales had been made by each of us. In the couple of months that I worked there, I was always towards the bottom of the chart, with the same people always at the top. It puzzled me at the time because I worked hard through every shift and it has only recently occurred to me- twenty years later- that there is no way my colleagues were making so many more sales than me and that something fishy must have been going on.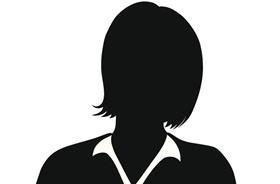 And now I have a confession to make. For fourteen of the intervening twenty years I have been grappling with similar issues in respect of time recording. I'm really not that good at it. I didn't have a chargeable time target as a trainee, and as a result it still is not something that comes naturally to me. It is very common for me to sit at my desk, working, for eight hours and record four. I don't think in six minute units when I'm at home. It just doesn't work for me.
Asking after a client's health. Asking after a client's family. Taking time to respond to a client's questions about your health and your family. Dictating a bill. Sending a letter to a client enclosing a copy of something. Sending a letter with a bill. A one line email. Reading a one line email. Spending thirty seconds reading a chain of ten emails. Preparing an attendance note. Talking something through with a colleague because the new IHT forms have left you feeling dazed and confused. Letting a colleague talk something through with you. Making an appointment. Not being able to find a precedent, emailing the team to see if they have a precedent, reading responses. Money laundering procedures. Signing post. Travelling fifty miles to see a client who lives near your old firm, but wants to carry on instructing you at your new firm. I don't really know what I can charge for. I make it up as I go along.
When I did legal aid work as a trainee, I was told 'you can't put down four hours for that, put down two!' On the other hand, my old boss who was a personal injury lawyer told me he regularly recorded 15 hours for 8 hours work, and I know that a former colleague going to court to deal with two hearings would record her travel time on both files. She actually claimed her travel expenses twice, if I am really honest. Having been told to record both more time and less time than I have actually spent, of course the accepted best way of working is to put down your actual time, and consider whether to charge when you are preparing a bill. This is all very well, but I can't put down the above-mentioned thirty seconds for reading emails and more importantly I haven't got the time to go through the time ledger when I am preparing a bill trying to remember if I am worthy of charging the time I actually spent.
So I usually settle for recording what I think is reasonable. This means I can bill the whole lot when it comes to it (or charge the blooming fixed fee anyway). I always meet my fees targets so does it matter?
It is certainly easier when I am getting my teeth stuck into preparing a statement, or an IHT account, but when I am churning out wills and letters and making quick telephone calls the time just slips through my fingers. I spent one summer as a student inputting timesheets in an accountancy firm and it was apparent that they were less likely to work on 25 files within the space of an hour. If you are only working on a few files a day it is much easier to say what you were working on at a particular time. They also didn't have to say exactly what they were doing every six minutes within the time period they were working on a file.
I have recently discovered the value of procrastination. I drift away from a file and eat a cake or check Twitter or have a chat and when I get back to the file I suddenly have the perfect phrase I was searching for in a letter, or the ability to do the IHT calculation I had been struggling with. My brain seems to be catching up while I have a short rest. It is not natural to require someone to account for every six minutes of their day. It is enough to send someone bonkers. It probably regularly does. Can you imagine people in other industries literally having to write down or input what they have been doing every six minutes of the day? Waitresses? Teachers? Builders? Chefs? They would say it was insane, and completely disruptive to the substantive work.
My boss is considering getting some staff training in place for time recording and pricing- another hard part of my job. It will be fourteen years too late in my case- I wonder if I can ever be good at it, or if maybe there is a better system for all of us.
Of course, at home with smalls, at different times of the day six minutes can seem like six hours or six seconds. The five units before the school run when all we have to do is brush hair and put shoes on flashes by in a few seconds. When Simba's dad died and DALC1 cried for 30 units without stopping it felt like a week, and the six units that I spent at the window, holding a toddler and a new baby, waiting for my husband to come home on a Friday night when he missed the bus because he was LOOKING AT HIS PHONE lasted at least a month. It may have felt even longer than that to him as he sat there considering emigrating to Mexico rather than face his livid wife.