Despite the ongoing pandemic, the initial public offering (IPO) market in 2021 has seen its best-performing first quarter in 20 years, following an explosion in listings. One driver behind this growth is the recent government review of restrictive stock market listing rules that included recommendations to allow companies with dual-class share structures to list on the London Stock Exchange. Among well-known consumer brands, such as Dr Martens and Moonpig, making their stock market debuts, law firms Mishcon de Reya and Irwin Mitchell have also announced plans to list. This could see atypical company structures being more prevalent on the London Stock Exchange's boards and more law firms becoming listed companies.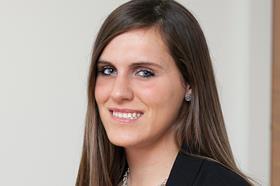 While not permitted in much of Europe and the US, law firm listings have been allowed in England since the introduction of the Legal Services Act 2007. In May 2015, Gateley plc became the first publicly traded British legal services group operating as an alternative business structure (ABS) with external investment from non-lawyers. But despite more than 1,000 firms having registered as ABSs, only six law firms have held IPOs to date.
Public or private?
There are many reasons to take a firm public: firms can raise capital from a wider pool of investors to clear debts and fund expansion through mergers and acquisitions; increase their profiles to attract non-legal expertise; and bring fresh perspectives to the management teams. In addition, the London Stock Exchange's disclosure rules for listed companies provide greater levels of accountability, and transparency regarding business operations can greatly enhance a firm's reputation – although poor financial performance will adversely affect investor and client sentiment.
However, there are arguments against listing. IPOs are expensive, they require specialist advice and, as recent IPOs, such as Deliveroo in March, have shown, firms are at the mercy of an unpredictable market. Also, floating may not sit well with partners who, as lawyers, tend to be risk-averse. Indeed, law firms operating with equity partnership structures may encounter resistance from partners whose share of the profits and freedom to act with minimal oversight could be diluted by new investors coming on board.
Traditional law firm remuneration models are heavily based on partner performance, and although incentives for partners are usually built into any listed business's model, established partners may dislike the loss of decision-making powers and effective oversight by external investors that taking a firm public entails. Dual-share structures can help partners retain control by giving external investors limited voting rights, but this will not motivate aspiring partners.
By reinventing law firm structures and removing the conventional partnership career route, and the associated benefits of becoming a partner, firms risk alienating future talent. So they must provide incentives for the next generation of lawyers to remain with the firm rather than pursue conventional promotion opportunities within boutique firms.
Rocking the boat
As lawyers, we do not normally associate ourselves with entrepreneurship. Despite the growing emphasis on junior lawyers building their networks from the earlier stages of their careers, the typical partnership structure means true profit sharing is reserved for the very few. But law firm IPOs could see staff members becoming shareholders with a vested interest in monitoring the firm's performance and the right to say how it is run. Therefore they could provide opportunities for junior lawyers to not only to be heard, but get ahead. Increasingly, business-savvy junior lawyers would be in an excellent position to develop business skills alongside their legal expertise and take advantage of the innovative and disruptive nature of fast-growth companies. As products of their environment, juniors can quickly harness new technology and, given the past year, have become accustomed to change. Firms must ensure that they equip juniors with the expertise to succeed and adapt to a changing legal landscape.
Sink or float?
Law firm IPOs offer many advantages, but they are not a one-size-fits-all solution. Listing may galvanise junior staff and provide them with a commercial environment to thrive outside of the hierarchical norm. However, if done poorly, an IPO could leave management in the hands of outsiders and junior lawyers with nothing to aim for. A law firm's most valuable assets are its staff, and in order for an IPO to be successful, care must be taken to resolve conflicts within the workforce and cultivate new career paths for the junior end of the profession.
Leah Caprani is an executive committee member of the Junior Lawyers Division and a paralegal at Buckworths