Over the last 30 years, the Japanese legal market has reduced some of the obstacles facing foreign lawyers.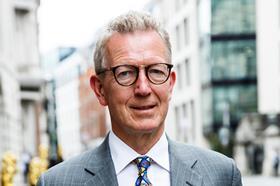 However, regulatory and administrative constraints remain unaddressed that put foreign firms at a disadvantage compared to local firms.
Late last month, registered foreign lawyers (RFLs) saw approval of the Bill to amend the Act on Special Measures on the Handling of Legal Services by Foreign Lawyers (Foreign Lawyers Act), with the changes coming into effect later this year.
The amendments to the Foreign Lawyers Act are likely to come into effect in the Japanese Diet in Autumn and will make it slightly easier for foreign lawyers to practise in Tokyo by easing experience requirements for registration as a foreign lawyer, clarify the scope of their representation in international arbitration proceedings and allow joint corporations to be established between registered foreign lawyers and local lawyers.
No doubt these changes will be welcomed by the profession, particularly the experience requirements. Currently, English and Welsh solicitors must have three years' service in their 'home jurisdiction law', with two of these years gained outside Japan.
This 'two-year rule', which is unnecessarily onerous and unworkable in practice because of relocation costs and inconvenience, will be reduced to one year.
While an improvement to the current situation, this will still require foreign lawyers to have one year of overseas experience and hold three years of post-qualification experience to register as a foreign lawyer in Japan.
RFLs, meanwhile, will now be able to represent clients in international arbitration where the parties have an office in Japan and also provide mediation in certain cases.
Currently, RFLs may only serve as counsel in an 'international' arbitration. This is defined as where one of the parties' address or principal place of business is outside Japan.
As such, this excludes arbitration between two Japanese companies that are wholly owned subsidiaries of foreign (non-Japanese) companies.
Under the new amendment, parties could have their dispute treated as an international arbitration case, even if they have a head office in Japan, if there is a specific connection to a foreign country, such as a party to the case or the governing law, meaning that RFL's can act as counsel.
In a bid to meet the increasing demand for foreign law services and international business transactions, the third amendment allows joint corporations to be established between Japanese lawyers (Bengoshi) and RFLs.
Currently, local firms can open subsequent offices but firms with RFLs cannot. This creates technical problems for firms that merge and a disincentive for firms operating in regions outside of Tokyo – Japan's largest international market – that is inconsistent with the government's plans to grow in other hubs such as Kyoto or Osaka.
The Law Society has endeavoured to make practising as an RFL easier and has listened to the profession's concerns about accessing the market and making the transition to working in the country of their choice an easier ride.
This development is welcome news and enhances areas of mutual interest once the UK leaves the EU.
Simon Davis, Law Society president