The British Institute of International and Comparative Law (BIICL) is undertaking an interesting exercise throughout June, called 'Reimagining the Law'. It has asked a range of legal professionals - practising lawyers, former judges, academics and legal commentators – to describe what they would change about the law if they could. The trick is that it has to be encapsulated, Twitter-like, in 50 words.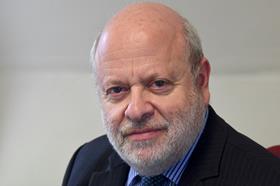 June has only begun, and so there are only a few days' worth of contributions on which to base judgements. What strikes me most is how often prisons and prison reform have so far been raised. Maybe the first of the prison comments below is the most difficult to deal with (and in spite of their initial brevity, I have edited some of the comments still further):
Why is it that of the 80,000 people in our prisons today, 77,000 are men? Across the planet, it's men who commit crime. Is it biology? Society? The flipside of whatever puts men in positions of power? (Andrea Coomber)
The number of people in prison should be reduced to below 40,000 with fewer remands and women and no children. Sentence inflation should be reversed. Prisons should introduce the opportunity of real work for real pay and employment rights, making prisons safe and purposeful for the few who require custody. (Frances Crook)
Parliament should adopt a policy of reducing the prison population by 10% per annum, adapting penal policies specifically to achieve this objective. The £billions saved will be invested in criminal justice, educational, rehabilitation and drug treatment programmes. (Timothy Dutton QC)
Isolation has been a hardship experienced by many in recent months. Prisoners have long been suffering this as a result of confinement in cells. The time is ripe for a radical reform of our criminal justice system with resources devoted to rehabilitation in society rather than isolation from it. (Lord Phillips of Worth Matravers)
The points are timely, given that the government has promised a Royal Commission on Criminal Justice. Just last week, it announced that the scope, terms of reference and membership of the Commission are still being addressed (there are clearly other things on its mind). The minister was confident that there would be appropriate representation of the legal profession among its members. I remain unconvinced that the Commission will follow the direction of the majority of the comments above - but reformers may hope.
Inevitably, another common theme is the effect of the pandemic. The first comment below relates to a short-term effect, and the last to the author's never-ending goal regardless of the pandemic (it was not the only comment on the advantage of virtual courts, which have obviously come to the fore recently, which is why I have included it):
Is it morally justifiable for City law firms with average partner profits of well over £1m a year to take large amounts of government money in an effort to support those profits in the short term? Many firms have said that they will not furlough staff as they do not believe this is an appropriate use of taxpayers' cash. (Matthew Rhodes)
Terms of many contracts will not deal fairly with the current dislocation of commercial life. Mediation before litigation should be the norm - should the courts now require/provide this? (Lord Phillips of Worth Matravers)
Covid has allowed Governments to assume to themselves super extended executive powers with the consent (currently) of the population. The extent and pace of the rolling back of those powers will be a key Rule of Law issue which must now be addressed to preserve that consent. (James Libson)
To overcome the access to justice problem (less than 50% of the world's citizens have access to courts) - the UK should develop a standard plug-and-play platform for the conduct, worldwide, of remote and virtual hearings. For developing countries, this should be tailorable to suit local laws/procedures. (Professor Richard Susskind)
Maybe the coming weeks will show different trends. Climate change has already attracted contributions, as has London's place as a future legal centre. The scope for reimagining is literally without limit, and it is interesting that, after just a few days, clusters are appearing. I hope that legal aid and constitutional reform will soon feature among the most popular.
The exercise is like being monarch for a day. If you could change or add something to the law, what would it be? Demand a National Legal Service (Professor Christopher McCrudden)? Allow defendants the right to a judge-only criminal trial (Geoffrey Robertson QC and Lord Neuberger of Abbotsbury)? Reform the House of Lords (David Anderson)? Or rationalise the country's crazy patchwork of fragmented professional regulation (yes, me)?
I suggest the super-forecasters in Downing Street test their eyesight by going straight to the BIICL's website for ideas about the future.
Jonathan Goldsmith is Law Society Council member for EU matters and a former secretary general of the Council of Bars and Law Societies of Europe
All views expressed are personal and do not necessarily reflect the views of the Law Society Council