Our biggest law firms have learnt their lesson on gender pay. In terms of disclosure, at least. This year firms with 250 or more employees, which are required to reveal their gender pay gap, have sensibly included partners in their returns. Freshfields and Slaughter and May are among those to do so for the first time.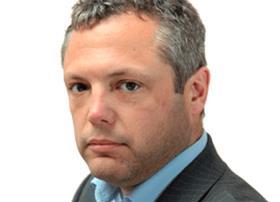 The divides remain predictably stark. At Slaughter and May, for example, the mean pay gap across all staff and partners is 63.6%, while at Freshfields it comes in at 57.6%. But this elite pair are hardly outliers.
Across British business as a whole, meanwhile, we are already learning that disclosure (while it may confer a virtuous glow upon male-dominated boardrooms) is not an end in itself. Analysis by the CIPD, professional body for HR people, has shown that over half of businesses which have filed second round figures have actually seen their pay gap increase in favour of men.
Many companies have resorted to the hackneyed fall-back that this is because a disproportionate number of women are joining at junior levels. Their shareholders, clients and indeed workers ought to be sceptical – the legal sector has been cleaving to that position for far too many years.
Another challenge facing big law firms and indeed all businesses required to disclose is that diversity is a cake that can be cut into an effectively infinite number of slices. So this year we have seen magic circle firms disclose supplementary information on, variously, ethnicity, disability and sexuality.
Valuable information, but still partial. What about social class, traditionally the Cinderella of the diversity industry? A new study reported in global business barometer Forbes found that class diversity has a hugely beneficial impact on the workplace. To take but one example, senior people who grew up in straitened circumstances tend be more culturally-savvy than colleagues who have known nothing but privilege. To put it simplistically, they can get on with (and appreciate the contribution of) everyone – so tend to be more adaptable and inclusive.
Time for Big Law to broaden its diversity dataset further? How many magic circle partners qualified for free school meals?