The cream of the City gathered at Herbert Smith Freehills last Thursday to celebrate the global clout of UK legal services.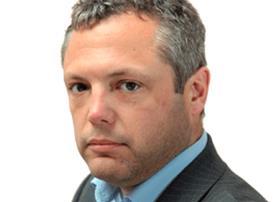 And why not. TheCityUK's annual report contains lots of impressive statistics, bar charts and diagrams. Last year, the sector posted a trade surplus of £4.4bn. Legal services employ 107,000 people in London alone. Almost 1,200 claims were issued in the Admiralty and Commercial Court, of which 78% involved at least one party from outside England and Wales. English common law remains without peer, reigning in 27% of jurisdictions. Commercial parties continue to opt for their contracts to be thus governed.
And so on.
Searching for the grit in the oyster, I didn't look far. As the report euphemistically observes, the health of UK legal services is 'closely linked to the health of the broader ecosystem in which it is situated'.
Quite. Also trending last week: the news that a lavatory at the Old Bailey – perhaps the most famous court in the world – is held together by gaffer tape. A neat juxtaposition (or even a metaphor?) just yards from The CityUK's agreeable soirée.
Let that pass here. City lawyers are a huge contributor to UK plc and can hardly be blamed for the damage inflicted on less prized components of our justice system.
But even they have no cause to get comfortable. Any perception that their hegemony is not threatened by leaving the EU is misplaced, says the president of the Paris Commercial Court.
TheCityUK's report makes reassuring noises on mutual recognition and enforcement, but is necessarily equivocal –how can one anticipate the denouement of the Brexit soap opera? Jean Messinesi has no such inhibitions. He accuses London of 'wishful thinking'. Our judgments will no longer enjoy automatic enforceability and blithe assumptions about unilateral agreements are pie in the sky.
European courts have traditionally refrained from soliciting multinationals - and this is still a phoney war. But Messinesi's message is plain. Nascent English-speaking courts on the continent are coming for London's business.