Well done to 'Lawyers are responsible', who issued a climate change pledge last week. They managed to generate a Daily Mail front page main headline ('Fury at woke barristers refusing to prosecute eco warriors'), coverage in The Times and Telegraph, and a slot on Newsnight, all on the same day.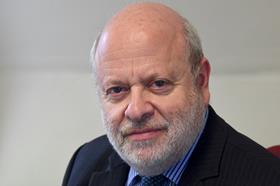 It doesn't matter whether you agree with them or not. It is good news because the debate which they have now set alight – it has been smouldering for years - is one worth having. When there is a conflict between the public interest and the client's interest, what is the correct balance?
In my view, the more we argue about this topic, the better.
My main request is that we talk about the right things, and not get distracted by red herrings like the defence of rapists and paedophiles, which no-one has called into question (I am talking about you, Sir Robert Buckland - Tory MP, King's Counsel, and former lord chancellor).
Those people getting so hot under the collar should remember that climate change is only one aspect of this debate. For instance, the government has been taking the same line as 'Lawyers are responsible' – but just on different topics.
So it is the government which has told us that some people and companies are so heinous that lawyers must withdraw all 'transactional legal advisory services' from them. This restriction aims to cover 'certain commercial and transactional services and hamper Russia's businesses' ability to operate internationally.' There are already other sanctions in place which make it almost impossible to offer legal services to certain Russians. The measures regarding legal services were announced last September, and apparently the Statutory Instrument to implement them is imminent.
Now some Belgian and French Bars are bringing cases before the Court of Justice of the European Union to annul the equivalent (though not identical) measures taken at EU level against providing legal services to certain Russian individuals and companies, because they consider this to be a severe breach of the principle of access to a lawyer and justice.
The powers-that-be at the English Bar claim that the action taken by 'Lawyers are responsible' undermines the cab rank rule, which supposedly ensures everyone's access to a barrister. But I have not noticed the English Bar threatening equivalent action against the UK government for this inability for all clients to present themselves at a barrister's chambers for representation following Russian sanctions. This is despite the chair of the English Bar speaking so eloquently last week in defence of the Bar's rules.
Does it mean that the chair accepts after all that not all people and companies are deserving of the same right of access to justice? Or that it's different when the government does it?
That is why we need this debate.
The government has intervened not only in respect of Russian citizens and companies. There was much fulmination in parliament against lawyers who undertake so-called SLAPPs (strategic litigation against public participation). The government will bring in legislation in due course, and the SRA has been under great pressure to monitor the reputation management law firms concerned.
And then there are the lawyers who advise clients on how to salt away their millions. Any clients who raise a mere suspicion in relation to money laundering have their right of access to justice severely restricted, because the lawyer must report on the client to government authorities behind the client's back. Again, the continental bars used the courts to try to have these breaches of the ordinary rules of justice overturned (unsuccessfully). The English Bar did not take similar action, nor did any other UK bar or law society.
And, Sir Robert, can we please not talk about criminal defence in this debate? The mainstream debate is about future transactions in the civil field. The right to criminal defence is enshrined in Article 6 of the European Convention on Human Rights. The right to civil representation is not similarly protected.
'Lawyers are responsible' have said that they will withhold their services in respect of 'action against climate protesters exercising their democratic right of peaceful protest'. Personally, I would keep away from the criminal law, but they are talking about prosecution of peaceful protestors, not defence.
Finally, to clear up another chestnut, the debate should be about actions, not people or companies. Nobody sensible should say that lawyers should not act for a fossil fuel company. Such companies need lawyers to become greener. And we are in a transitional phase, unable to do without fossil fuels for the time being without catastrophe. It is the future action of a fossil fuel company, not its identity, which should give rise to the questions which this debate raises.
The SRA is clear. Where its principles conflict, as here, those protecting relevant parts of the public interest must prevail. What that means in practice forms the basis of our now very hot debate.
Jonathan Goldsmith is Law Society Council member for EU & International, chair of the Law Society's Policy & Regulatory Affairs Committee and a member of its board. All views expressed are personal and are not made in his capacity as a Law Society Council member, nor on behalf of the Law Society