It is a startling statistic that approximately 80% of graduates recruited by City law firms are from Oxford, Cambridge and a few other Russell Group universities.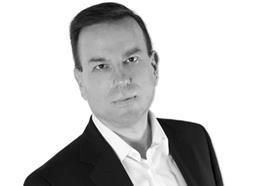 After leaving the world of corporate law and investment banking four years ago, I became a visiting lecturer at three non-Russell group universities teaching legal commercial awareness to law students.
The law schools I have been involved with understand that providing legal commercial awareness to law students is vitally important to increase their employability. However, some non-Russell group law schools fail to recognise the importance of these skills.
By not teaching law students any legal commercial awareness skills, I and many law students believe that some non-Russell group law schools are impeding the chances of their students succeeding in the interview process at City or commercial law firms. I've had many law students bitterly complain that they fail in those interviews because they have not been given any guidance or teaching on legal commercial awareness or business acumen.
So late last year, I decided to do something about this situation and founded the British Inter University Commercial Awareness Competition with some of my former law students from Essex and City law schools.
BIUCAC is a non-profit student led competition. It aims to highlight the often overlooked talent at non-Russell group law schools by leveling the playing field, developing legal commercial awareness skills and encouraging more non-Russell group law students to apply to City law firms.
I initially thought that if 10 law societies from non-Russell group universities and 1,000 law students signed up to the competition in the inaugural year, that would be a great result.
Thanks to the hard work of the law student BIUCAC 2020 committee, law societies from 40 non-Russell group and over 4,100 law students signed up to BIUCAC 2020. This made BIUCAC 2020 the largest commercial awareness competition for law students in the United Kingdom – an amazing achievement in our inaugural year.
The BIUCAC 2020 final was held in late November via Zoom due to Covid restrictions. It was a busy day with 100 law students, 24 City law partners as judges and 17 Zoom rooms. The final went very well and I was heartened with the positive feedback I received from the partners who were judges and the graduate recruitment teams present at the networking event.
Finalists won prizes from the 12 law firm sponsors which included a vacation scheme, work experience, invitation to open days, meetings with partners and graduate recruitment teams, CV reviews, having a trainee mentor and many others.
The competition received a lot of coverage and I would like to sincerely thank the law firms for sponsoring BIUCAC 2020. This has resulted in more law firms becoming sponsors of this year's competition – 20 City law firms have so far become sponsors of BIUCAC 2021
I would urge all City and commercial law firms to support BIUCAC 2021 – to help encourage more law students from non-Russell Group universities to apply to City and commercial law firms and to increase the diversity and opportunity for all law students in the City. If your firm would like to become a sponsor of BIUCAC 2021 and support this important initiative, please contact me at info@biucac.com or visit www.biucac.com.
Denis Viskovich is the founder of BUICAC. He is a former City lawyer and visiting lecturer at three universities