Along with the workaday perils of practising law that they share with their male counterparts, such as being gunned down in the street, Colombia's women lawyers face threats that are particular to them. They could be raped, for example, or suffer another form of sexual assault that aims to intimidate and discourage them from doing their job – which is representing and protecting the vulnerable through the rule of law. Also, women lawyers' children may be threatened with violence or press ganged into a guerrilla army, where the only subject on the curriculum – Marxist precepts apart – is how to kill.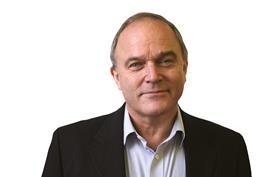 These are some of the stark truths to emerge from this year's Day of the Endangered Lawyer (24 January) panel discussion chaired by Law Society international human rights adviser Doctor Marina Brilman. Previous discussions have looked at other countries where the rule of law no longer holds sway, such as Azerbajan, Turkey, Pakistan and Egypt. This year's focus is on the South American republic of Colombia, where the 2016 peace agreement was supposed to have ended the 60 year conflict between the Revolutionary Armed Forces of Colombia (FARC) and the state.
The conflict claimed around 262,000 lives, displaced 6.9m people, saw around 18,000 children forced to join armed groups and many thousands more people 'disappeared', raped or tortured. The optimism engendered by the agreement has failed to bear fruit, as the three Colombian lawyers on the panel report.
Dora Lucy Arias Giraldo is a member of Colombia's leading human rights lawyers' collective. She begins: 'The Colombian constitution states that it is the duty of lawyers to promote human rights and represent the vulnerable. And yet the government, working through its own intelligence organisations, has an active strategy of diminishing and weakening our operations through attacks on our children and sexual violence against our (women lawyers') bodies.' She concedes: 'There are protection measures in place regarding gender, but they are under-funded – a particular problem when trying to bring powerful economic players to justice.'
Ana Maria Rodriguez, who is also a human rights lawyer, warns that Colombia's 'entire existence as a social justice state' is under threat. She points to recent 'reforms' that were designed specifically to weaken the remit of both public prosecutors and the ombudsman, while increasing the power of the executive to turn a blind eye to government corruption.
She continues: 'There are constant attacks on the peace agreement between government and FARC. The work and integrity of magistrates and lawyers are being constantly undermined. And land restitution – the return of land unlawfully seized from native communities – which is a central plank of the agreement between government and FARC is being delayed and hampered at every turn.'
She concludes with the 'painful growth in the stigmatising' of human rights lawyers and protest groups, whereby lawyers and even judges who have been critical of police action against protesters have been subject to intimidation. 'Compounding the problem, the executive frequently fails to comply with Supreme Court decisions,' claims Rodriguez. 'But then, as a result of the policy of replacing the keener prosecutors with more amenable individuals, the head of the prosecutors' office is none other than a close personal friend of the president.'
German Romero Sanchez is a human rights lawyer whose actions against senior military figures accused of complicity in extrajudicial killings attracted death threats and other attempts at intimidation. He is scathing about a special unit established to protect activists like him. 'The director of the unit,' he claims, 'is an army reserve officer. We have seen video footage of him training with soldiers who are already under investigation for crimes against human rights defenders.'
He is similarly sceptical about the effectiveness of the Special Jurisdiction for Peace (SJP), which was established in March 2017 to help satisfy the right of FARC's victims to justice and to contribute to the fight against impunity. 'The son of a woman from Colombia's Caribbean coast was murdered by the army,' Sanchez begins. 'She made a personal appeal through the SJP to the head of the army asking for justice. There was no response. Two months later she was attacked by gunmen. She survived, but is still in hiding and unable to return home.'
He ends: 'After four years of operation, none of the hundreds of cases presented to the SJP has resulted in reparation. The voices of the victims have been relegated in favour of the perpetrators and their lawyers. Justice has not been served.'
Global threat to lawyers who uphold the rule of law
Marking this year's Day of the Endangered Lawyer, Law Society president I. Stephanie Boyce said: 'We honour the courage and commitment of lawyers around the world who put their lives at risk so that people's rights are protected and those who violate them are held accountable.


'Today we think particularly of our colleagues in Afghanistan who helped build the justice system and bring stability to the country under the former government. Since the Taliban took power, some have tragically been killed because of the work they did, a few managed to escape, but far too many are in hiding, at risk from not only the Taliban but also from terrorists and criminals they convicted (who have since been) released from prison.


'The Law Society stands in solidarity with legal professionals around the world. We will continue to work to support them and to contribute to building strong, fair justice systems everywhere.'