I have always disliked the term 'gig economy', handy shorthand though it is for headline-writers and broadcasters. It was coined to confer a back-handed cachet – a kind of bogus street-cool – upon the absence of employment rights. We are invited to believe those deprived of such rights wear the fact as a badge of honour. They live such hectic, post-modern lives that they have no need of them.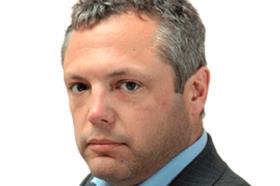 Holiday pay and paid sick leave are for wimps!
One doesn't need to look far beyond the artifice to detect a rather less seductive reality. Which is what the Supreme Court has done to far-reaching effect in Uber v Aslam.
The judgment makes compelling and at times startling reading, even for the layperson. Littleton Chambers notes that by relegating the status of written contractual terms – 'and thus any attempt by "armies of lawyers" to seek to reclassify a relationship as not being that of employer and worker' – the decision has wide ramifications beyond the field of platform-based working arrangements.
In this week's Gazette we canvass opinion on the decision, which can perhaps be encapsulated in our headline: 'The contract is no longer king'. As one lawyer puts it: 'There is no point now drafting contracts that you know will have little relation to the reality of the relationship. Why bother?'
There is a downside to all this of course even if (like me) you are minded to welcome the judgment. Taxis – and who knows, takeaway pizzas, in all likelihood – are about to get dearer. And there is another dispiriting conclusion to draw, regardless of your political outlook. What the Uber case has once again demonstrated is the tardiness of the law and its enforcement.
As the Financial Times pointed out, it took five years for the drivers to get justice and the impact of the decision may be piecemeal: 'workers' elsewhere will have to bring their own cases and cite the decision as precedent.
'Britain needs to take a wider and more proactive look at how it regulates the labour market as novel forms of work proliferate,' the Pink 'Un concludes. Indeed. Will that be part of Boris Johnson's 'levelling up' agenda?