The collective noun to describe a gathering of flamingos is 'flamboyance' which I think is just perfect. I've been at many LGBTQ+ events where the attire, poise and aesthetic of those in attendance is so fabulous that likening them to flamingos, and the group as a whole to a flamboyance, would feel entirely appropriate. It was through these gatherings, flamboyances if you will, that as a trainee/baby solicitor I found my feet, my tribe and a place in both the legal profession and the big smoke.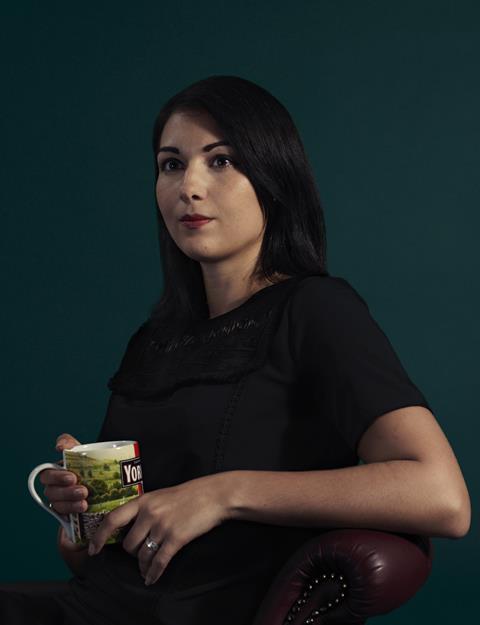 I've never done things by halves, so it was perhaps not surprising that, in addition to making the jump from a legal admin role to a trainee solicitor, I also moved 300 miles to undertake my training contract. The move from Newcastle upon Tyne to London was daunting, not in the least because it would be a while before my then girlfriend (now wife) could join me.
My first commute was from my temporary home in Camberwell to the office in Watford. It was January, snowy (I joked that I had brought it with me) and frankly completely overwhelming. On a personal level I missed home, my girlfriend, the cats, my friends, having a commute that was only one mode of transport and didn't take over an hour each way, and knowing the area I lived and worked in and its amenities. On a professional level it was strange being the new girl and learning the ropes.
In my first few weeks I came across an advert for an event that the Law Society were hosting to mark LGBTQ+ history month and decided to attend. If nothing else I would see the grand building that I had heard about but never had the chance to see before. The building did not disappoint, and neither did the event.
One of the speakers mentioned the Interlaw Diversity Forum which at that point was an LGBTQ+ group for all members of the legal profession. These days, it still runs the LGBTQ+ group, as well as a wide range of groups for other diversity strands and various professional development stages.
As my training contract was in-house with a company that didn't have any diversity and inclusion (D&I) networks, Interlaw was able to fulfil that role for me. They held monthly meetings which were kindly sponsored and hosted by various London firms with relevant topics, knowledgeable speakers and a chance to socialise whilst partaking in some wonderful corporate hospitality after the seminar section was over.
As a newcomer to both life in London and the solicitor profession, these events allowed me to visit different offices and areas, interact with firms and important people within the profession. I also found peers, other trainees and newly qualified solicitors who were also part of the LGBTQ+ community and who, after starting as acquaintances, would become dear friends.
There was a time where the Interlaw meetings were a mainstay in my diary, a monthly event I looked forward to and enjoyed immensely. The effort put into organising the events was always easy to see by how slick the event ran, how informative the topics were and how big the turnout was.
Friendships and bonds were formed which went far beyond a shared membership of a professional network. We messaged, met up outside of the Interlaw events, commiserated, celebrated, dissected first dates and mended broken hearts. The core friendships I made exist to this day despite life taking us on different paths, and even different countries in some cases.
Being a member of Interlaw allowed me to find my community in the completely different environment I had moved to. It gave me a sense of belonging, networking opportunities and exposure to people, firms, and venues that I wouldn't have had anywhere else. That is the power of a well-run LGBTQ+ network and is something that I will always be grateful for.
Kira Wilkinson is an in-house solicitor at Slater and Gordon, supporting the group with corporate work, commercial contracts and intellectual property. She is also a social mobility ambassador for the Law Society of England and Wales