Ten years on, the devasting cuts to legal aid have resulted in a significant increase in the number of people representing themselves in courts.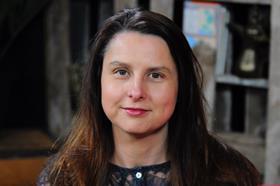 Litigants in person are now a common sight in civil courts and at tribunals and we have to recognise the significant impact this has had on the administration of justice. Our court system was never designed for people representing themselves and yet there are many reasons why people choose to do so. Sometimes it's because they cannot afford to pay for a lawyer and do not qualify for public funding, but others simply believe they are the best advocates for their case.
A recent BBC drama titled You Don't Know Me was based on a novel of the same name by Imran Mahmood, a criminal law barrister. He depicts the main protagonist, Hero, sacking his barrister and representing himself in his criminal trial for murder. In this story Hero is passionate about telling his own story and advocating for himself.
Criminal cases are likely to be where fewest people choose to represent themselves. Many would argue that a defendant should never be without representation in a serious criminal case where the consequences of being found guilty are substantial.
To accompany the drama You Don't Know Me the BBC ideas programme: Does it ever pay to represent yourself in court? explored the more common experiences of litigants in person in civil courts and tribunals, and looked at some of the issues around self-representation. The programme featured Support Through Court, a charity which helps people facing court alone and they highlighted some of the problems litigants in person may experience. It is important to raise awareness of the vital work done by Support Through Court and other free-advice sector organisations such as AdviceNow because they can alleviate some of the stresses that litigants in person face when engaging with the justice system. They also help ease the burden on the administration of justice through the support they provide to litigants in helping them prepare their case and accompanying them in court.
The internet has led to a democratisation of legal information, meaning that everyone has the potential to be a 'DIY' lawyer but one of the challenges litigants in person face is the complexity of constructing a legal case. It is not always easy to understand how the law applies and whether there is sufficient evidence to prove a case. How a lawyer conceives a legal problem and how a litigant in person conceives a legal problem is often very different, which can lead to cases being brought that have no merit or very limited prospects of success. This highlights the importance of public legal education and the need to build legal capability and capacity within communities to help people develop the skills and knowledge required to address legal issues. Public legal education not only helps people to recognise when they have a legal problem and how to resolve it, but it can also help people make better decisions and prevent legal problems happening or escalating.
Public legal education also has a role in increasing public understanding in our court system. Prior to the pandemic people representing themselves were predominately navigating the court system in person, but as a consequence of Covid-19, court hearings have moved online and now litigants in person face the challenge of remote hearings which are likely to remain for many types of cases post pandemic. Conducting a case virtually can add further difficulties and stress for someone representing themselves.
In 2015 the Law Society prepared guidelines in conjunction with the Bar Council and CILEx for lawyers on how to conduct cases involving litigants in person. These covered communication, court hearings, lawyers' duties to their clients, and the role of McKenzie Friends. These guidelines remain good practice and provide useful advice for lawyers, but at the moment they have not been updated to include remote hearings. The Judicial College has issued 'Good Practice for Remote Hearings' which reflects on how technology is used to ensure due process for all court and tribunal users.
Research is now being published that captures the experience of legal representatives, the judiciary, and the public in remote hearings. The Nuffield Family Justice Observatory published a report titled Remote hearing in the family justice system: reflections and experience in which it noted the concern for litigants in person and the increased level of support that was required from judges. What is clear is that a move to remote hearing has implications for litigants in person that we have to address to ensure that online justice works well. We cannot presume that everyone has access to technology or the confidence to use it in a way that allows them to adequately engage in court proceedings. We need to find ways to provide better support for litigants in person to allow them to participate in court hearings more effectively.
Access to justice is fundamental to the rule of law, and 10 years on from the Legal Aid, Sentencing and Punishment of Offenders Act, there is an urgent need to have a legal aid system that is properly funded. The lack of civil legal aid means that many people do not have access to the important early legal advice which can work to prevent legal problems from escalating. Although there are many reasons that people choose to represent themselves, the lack of public funding is no doubt a significant reason why there is a growing number of litigants of person. We have to recognise the impact on people who face court alone and the impact on the administration of justice.
Francine Ryan is senior lecturer in law and director of the Open Justice Centre at The Open University
This article is now closed for comment.