If you were chief executive of Cursory Relationships Are Profitable (CRAP) LLP, how would you go about providing an optimally poor service to your clients?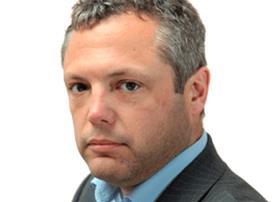 That was the left-field question posed to solicitors attending the launch of new LexisNexis research from Judge Business School, Cambridge, which explores perceptions of client experience at top 50 law firms.
The answers were telling. No phone contact – email only. Or, better still, a chatbot. Allocate each client a number and never use their name. No face-to-face meetings. All enquiries to be directed to an outsourcer staffed by badly trained workers reading from a script.
You get the gist.
We all know this is the stuff of everyday life as a consumer – but also that our biggest law firms would never be so crass (don't we?). Yet the research, sponsored and supported by the Law Society, does highlight the distance even some of our leading firms still have to travel.
Traditional methods of market differentiation, such as deep focus on practice area and industry sector, are rapidly running their course. Client experience is becoming the new business battleground. But the study, based on interviews with GCs and law firm partners, exposes enduring 'disconnects' between law firms and their clients.
There is plenty to learn from the trailblazers. One firm plotted typical client journeys for each top-10 client, using the resultant metrics to redefine best practice across the base. Another includes engagement metrics in key performance indicators for all staff –you are much more likely to get a job at this particular firm if you are outward-looking and have a client-oriented mindset (not all lawyers do, apparently).
The good news, the report says, is that according to GCs, law firms have made significant recent progress in improving client experience. And although client experience is not an explicit panel selection criterion, firms that are strong here stand a better chance of both membership and tenure (and of retaining higher-margin business).
The bad news is that law firms cannot hang about. New kids on the block – in particular the Big Four – began this journey years ago.