Our exclusive on the first instance judgment in Dreamvar prompted blood-curdling predictions that small firms could be priced out of conveyancing if the appeal court allowed the ruling to stand. Clarity over which party bears liability in the event of a fraudulent transaction has to be a key determinant of professional indemnity insurance (PII) premiums and, more generally, a critical factor in the functional efficiency of the residential property market itself.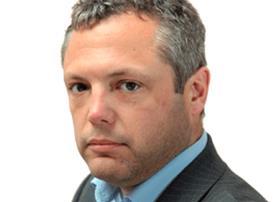 Last week's long-awaited decision did not deliver the clarity solicitors will have been hoping for. Consumers ought to be happy, to an extent: they can now look to the solicitors who innocently acted for the fraudsters as well as their own solicitors for redress.
But the appeal court's judgment raises as many questions as it answers for the legal profession. As Neil Franklin, a partner at TLT, observed, solicitors will say the balance has shifted too far towards them, with the purchaser's solicitors effectively now guaranteeing property transactions.
Upward pressure on presently benign PII costs seems inevitable. And as Donall Murphy, a partner at Russell-Cooke, stresses, delays in transactions are also likely as inertia sets in with buyers' and sellers' solicitors, due to fear of liability for breach of warranties, trust or undertakings (even if unintentional). Many selling conveyancers will resist giving express warranties on identity, which could create logjams.
Is there a case for a centralised identification process with biometrics to ensure seller fraud is eradicated? Many industry observers say its time has come.
As the Gazette went to press, conveyancers were waiting to see if the Supreme Court will be given the opportunity to consider the issue. In the meantime, practitioners will need to double down on their due diligence in transactions, which is at least a fillip to best practice.