Exchange of contracts is probably the most important part of the conveyancing process.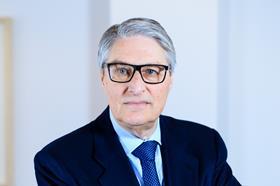 It is the point where parties commit to the transaction and penalties arise if the transaction doesn't happen.
Being able to exchange digitally could benefit solicitors and clients dealing with both residential and commercial properties transactions across the UK. It should facilitate and speed up the exchange process.
To satisfy Section 2 of the Law of Property Miscellaneous Provisions Act 1989, the agreement must be in writing, be signed and either incorporate all the agreed terms in a single document, or, if each party signs their own version, each document must contain all the agreed terms and these contracts must be exchanged. If a contract for the acquisition of an interest in land doesn't comply with section 2 the agreement will be void.
Changes both in the available technology and in the law about electronic documents, coupled with the effect of Covid-19, have led some solicitors to use alternatives to ink signed paper contracts.
Whilst the Law Society and various legal groups have published guidance on certain aspects of these innovations, the law is not yet completely clear on some aspects of electronic documents.
Solicitors who carry out commercial real estate work have probably been under greater pressure from their clients to adopt innovative methods that facilitate quicker and easier contracting than those carrying out residential conveyancing.
Many commercial real estate lawyers make excellent use of technology to facilitate deals. We are looking to encourage all property lawyers to adopt appropriate and helpful technologies.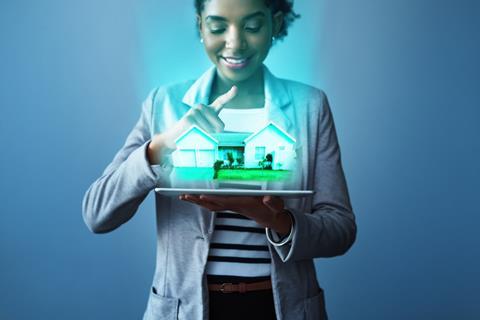 The Law Society's Conveyancing and Land Law Committee (CLLC) has been looking at this subject since lockdown and developed a possible replacement for the Law Society Formulae for Exchange a while ago. Whilst property lawyers were under pressure of volume of work – especially the residential lawyers in the heat of the Stamp Duty Land Tax concessions – it was not felt appropriate to introduce new facilitators. Now that the market is not so frenetic, and there is more acceptance of new technology, CLLC is looking for your views on what we propose.
CLLC wants to enable solicitors (involved in each transaction) to be more certain about what will happen on exchange now that there are so many variables in terms of paying deposits and the methods of signing and exchanging.
They should be able to agree the text of the contract and a number of related aspects. These are paper or electronic contracts, methods of signing and exchanging, and practical arrangements for handling deposits.
The committee also thinks that any new exchange protocol should be suitable for use in commercial, as well as residential property transactions.
Before exchange of contracts, the solicitors should address agreeing the text, agreeing the amount of the deposit and whether it is to be paid or 'held to order'. They should also address whether the contract will be signed on paper or electronically and the method for signing such as wet ink, on screen writing or electronic secure signature. Also, the process for exchange, such as exchanging paper originals or dating on an electronic platform, should be agreed.
On signing electronically, there needs to be an agreement that no contract is made at the signing stage. An agreed arrangement needs to be in place before exchange as to how to agree the exact moment when the contract is entered into.
The draft protocol also provides some clarity around the status of deposit monies when they are 'held to order'.
In a way this may be a short to medium term solution. This protocol will need to be developed further when we have smart contracts and fully digital qualified electronic signature (QES), rather than electronic signatures fully available. The means of creating and exchanging contracts will change again but until then, CLLC think this new protocol is the solution to assist you and your clients now.
The Law Society has today launched a consultation on the exchange protocol and is seeking views from Conveyancing Quality Scheme (CQS) members, local law societies and other conveyancing stakeholders. We will respond to your feedback in the New Year.
Philip Freedman CBE KC (Hon) is a consultant in the real estate department and a former chairman of Mishcon de Reya. He is a member of the Law Society's Conveyancing and Land Law Committee