With lockdown easing it is not unreasonable to expect the family courts to return to normal soon. However, Sir Andrew McFarlane, president of the Family Division, believes this expectation is naïve. In his 9 June paper 'The Road Ahead', he comments that social distancing is likely to remain for many months so it is 'unlikely that anything approaching a return to the normal court working environment will be achieved before the end of 2020 or even spring of 2021'. The paper acknowledges the volume of work in the courts was already excessive before the pandemic. This has been exacerbated with many cases adjourned at the start of lockdown. There is now a huge backlog.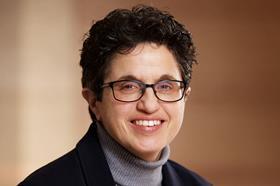 This creates a perfect storm:
Few courts are open. The HMCTS website lists the courts that are now open but the numbers of people permitted is severely restricted. The Ministry of Justice is looking for space outside the courtrooms in places like conference centres, local authority facilities, and universities but until then court space is under intense pressure. Remote hearings will inevitably become the predominant method for all cases, which does present a problem in some cases where oral evidence is critical.
Urgent cases only are being heard. HMCTS issues a weekly list of priorities for family business. This is currently stated to be urgent cases which include public law children matters, private law children urgent applications only, child abduction orders, domestic abuse, and urgent divorce applications. The lowest priority will be all other family private law work including divorce, financial remedies, and Court of Protection for property and financial affairs.
Case management is robust. Sir Andrew McFarlane made it absolutely clear that there will be a radical reduction in the amount of time the court affords to each hearing. Issues will be limited only to what is necessary to determine a case and oral evidence given only where it is absolutely necessary.
Delays in an average divorce case are getting longer even where the parties are in agreement. In the London and South East area, applications for decree nisi are taking 17 weeks to process; consent orders finalising financial matters are taking a further 21 weeks.
Family justice is undoubtedly in crisis. The judiciary needs help and has called us family practitioners to arms using dispute resolution alternatives. So, what are these alternatives?
Mediation
Mediation is a superb way of resolving disputes with parties reaching their own decision with the assistance of a trained mediator. Solicitors can be involved in mediation sessions if required and support their clients in the process of finalising the agreements. Mediation is one of the most cost-effective methods of resolving disputes and particularly good for improving parental relationships in a far more sustainable way than any court-led process.
Arbitration
Arbitration is private judging and is a far more flexible process than that which the courts can now provide. Any award made in arbitration is legally binding and supported by the courts. Parties can choose who they want to appoint as their arbitrator and when and how that hearing will take place. Matters in dispute can cover children and finances and can be determined by an arbitrator in writing or during an oral hearing. Unlike the courts an arbitrator has the time to look at any issue in depth - a luxury a judge is not often afforded. All awards are made in writing, enabling parties to understand the reasons for the arbitrator's decision - another contrast to the courts where most judgments are given orally.
Private Financial Dispute Resolutions (FDRs)
Private FDRs suit a hybrid case where proceedings have started through the courts. After financial disclosure a private FDR judge is chosen for a hearing at a time the parties want. The court suspends proceedings for this to take place. The FDR judge will be at the parties' disposal to assist with negotiations which normally follow that judge's indication of the case's likely outcome. Anecdotally, numerous cases are resolved in this manner.
Early neutral evaluation
This is the same as private FDR but without the parties having to start court proceedings. It is likely to be a popular choice and new growth area considering the current delays in the courts. It is possible also that parties who are not represented will find this an appealing way forward. They can appoint an early neutral evaluator who can confirm the likely outcomes of their case if they do not resolve it by agreement.
Choosing one of the above methods is not a binary choice. They can be mixed and matched to reach a resolution. If there was ever a time for family practice to change it is now - dispute resolution has to be the first port of call in every family dispute. The court route should be considered secondary and only in the most essential of cases.
These moves are to be welcomed as a positive development.
Fiona Read, partner and head of family team at Russell-Cooke