Fund to end prejudice is open for applications, writes EHRC's chief legal officer Adam Sowerbutts
Today is the UN's International Day for the Elimination of Racial Discrimination, marked annually to commemorate the day in 1960 when police in South Africa fired on and killed 69 peaceful anti-apartheid protestors.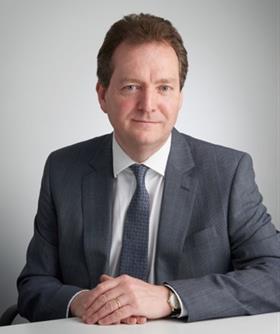 Sadly, race discrimination remains an everyday reality for many people across the world today, including the UK. And organisations of all kinds are failing to do enough to tackle it.
We know Britain's legal professionals are often at the forefront of fighting this injustice.
This is why the Equality and Human Rights Commission is asking you to help us to stamp out the scourge of racial discrimination from our workplaces, sporting institutions and public services.
As Britain's equality regulator, we recently launched a landmark legal fund to improve outcomes for victims of race discrimination, which will support action against organisations who may have broken equality law.
This is aimed at everyday people – workers, parents and school pupils – who find their path to justice blocked as they are unable to get legal aid and so cannot fund their case.
There are two reasons why we want to do this. Firstly, to advance race equality across Britain and, secondly, to increase awareness among employers and public service providers about the consequences of not following the law.
We know the law is a powerful way to achieve change. At the EHRC, we have a demonstrated history of upholding equality and human rights standards by using our legal powers to take robust action against those who do not comply.
Our Legal Support Schemes, which began in 2017, have already successfully provided vital funding and assistance to disabled people who have experienced discrimination and those who have been unfairly treated by education providers and transport operators.
This includes the case of Ruby Williams, who received an out-of-court settlement after repeatedly being sent home from her east London school because her Afro hairstyle was 'too big'.
Under our new fund, which is worth up to £250,000, we can potentially support any case involving race discrimination contrary to the Equality Act 2010. This may have taken place anywhere from the workplace and housing to social and leisure activities or in the accessing or provision of care services.
Already since the scheme opened in November, we have funded cases involving the racial harassment of an individual by a debt collection agency and a discrimination claim against an employer for failing to protect a staff member from racist abuse.
While we cannot guarantee to take every case referred to us, we may be able to provide support by funding legal representation in a court or tribunal or via disbursements such as counsel's fees and expert reports.
So if you are a legal representative with a case in need of funding that you think may be suitable, please apply on our website.
With your help, we can fight the unacceptable racism that persists in today's society and give victims the justice they deserve.
Adam Sowerbutts is the Equality and Human Rights Commission's chief legal officer