Part of my job at the Gazette is to look for solicitors to appear in our 'My legal life' section. It's a lovely part of my job, where I send the solicitor a list of questions. In return, I learn about what pushed them towards a career in the law, their career challenges and highlights etc and get to feature them in our print issue and on our website.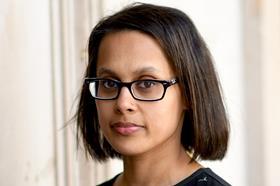 Had I been more organised, I might have arranged a black lawyer to feature in October given that it is Black History Month. And then I realised it would have required me to approach lawyers specifically because they are black. Part of me would have felt uncomfortable doing this because, growing up, I never wanted being brown to define me professionally.
Law firms and PRs constantly contact us with potential 'My legal life' candidates. And then I realised - over the past few months, none of the solicitors that have been put forward to me have been black. Women? Yes. Asian or minority ethnic? Rarely. Black? Never.
Having diversity targets are great, but they shouldn't be seen as the end goal to promoting diversity. Numbers are meaningless on their own. Also important is how firms support their lawyers, help them to progress their careers.
Often, when I'm emailed solicitors' comments for news stories, the quotes are mostly from white men and white women.
If firms want to show they are serious about diversity, they should encourage their BAME lawyers to comment on issues - and not just diversity-related issues. BAME lawyers should be encouraged to feature in sections like 'My legal life'.
I don't want to feature a black lawyer because it's Black History Month. I want to feature a black lawyer because they have an interesting story to tell, regardless what month it is.