Outside the legal world there is a somewhat tired generalisation of a profession that is slow to change, very much stuck in a world left behind. Of course, there are those who can be cited as examples of this, but the opposite is equally true.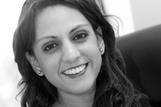 I started as a sole practitioner initially because as a single parent with a small child, normal legal practice just didn't work for me. As an experienced practitioner, there were limited opportunities to advance my career and balance child care. I did not fit into any of the old stereotypes.
It is a time of opportunity and a time when people can have meaningful careers after children driven by a technological change; and also a very new type of law professional - more dynamic and business savvy than perhaps was the case a generation ago.
My practice is built around not only what the client needs, but also what the workforce needs.
After all, the way that people want to work has meant a huge number of lawyers are now looking to work as freelancers.
This model has been more prevalent in other sectors and in recent times has become a viable alternative to private practice in what many of us would call a traditional law firm.
The London Law Practice operates with a network of consultant solicitors and lawyers, all who have other roles to fill and identities away from the role of law professional.
It has been born out of my personal circumstances. However, this was not unique to me.
Many people are looking to find either a pathway back to practice or get more control over their client base and work load.
There's nothing wrong with this, after all there's little glory in finding yourself utterly burnt out when you're still in your 30s.
I had a strong idea about what I wanted: a high level of professionalism, approachability and flexibility for associates as well as clients - very much a take on legal services adapted for a changed world.
It was only 2011 when the firm started, but this was in tandem with cloud-based systems and technological changes, which meant increasing the service offer of the firm, by increasing my network of lawyers in a controlled and transparent way.
To add to this, the ability to work securely from remote locations has only increased as systems have improved.
This has coincided with huge disruption in the legal market, where seismic changes in regulatory and commercial needs have had such a huge impact.
Deregulation and the way the traditional high street law practices have been affected means the professional goals young lawyers once had have changed.
Many feel the security or certainty in becoming successors or taking on partnership in traditional practices is not the carrot it once was.
Lawyers with commercial awareness see no allure in taking on historic liabilities, but would rather build a client base in firms like mine and bypass the significant risk and burden of taking on insurance and other bureaucracy associated with closing down a practice to others.
The new model is more appealing to many.
The changes show no signs of slowing down, and as further changes are brought in by the SRA (which is looking at allowing individual lawyers to practice in unregulated firms) the freelancer model just becomes more attractive.
The ability to work and take control has empowered many who previously felt excluded by the legal profession – and women are at the forefront of this. It really is an exciting time to be a female practitioner.
Bhavini Kalaria is the founder of The London Law Practice and a serving committee member of the Asian Business Association