Ensuring our justice system is fit for the 21st century and to cement our reputation as the best justice system in the world, we need to make changes to keep apace. We endeavour to do this while recognising and respecting the incredible contribution of the legal professionals who are its cornerstone.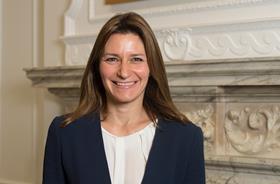 Operating courts at different times of the day may enable us to improve access to justice as well as ensure that we are using the resources we have in the system in the most efficient way we can. As part of our reform programme we have been looking at options to use our court and hearing rooms outside the traditional hours of 10am-4pm.
Testing early morning and evening hearings will enable more people to attend court at different times of the day. We hope that this will alleviate some of the stress that is naturally associated with attending court by allowing some people the opportunity to fit attendance around their everyday lives. It will also mean that legal professionals – as well as the judiciary and court staff – will have the option of working in different patterns to those of the traditional court day. For some this may be an opportunity, but we recognise that it may be more difficult for others. We've committed to monitoring and evaluating the impact that these changes may have on everyone involved, including any potential impact on legal professionals and judiciary.
Last year we published a prospectus on how we might pilot these flexible hours and invited comment on our proposals. We wanted to take the opportunity to listen to feedback, especially from legal professionals who could be directly impacted by the pilots. And we did listen. We heard views from a wide range of people about many facets of the pilots, positive and negative. In particular, there were concerns from legal professionals working in the criminal courts who outlined the specific pressures faced there, and why they thought that this would make flexible hours unsuitable at present. I am very grateful to all those who responded.
On that basis, we have decided to proceed only with pilots in the civil and family courts. Flexible Operating Hours are not being tested in the criminal courts. Furthermore, the pilots will be limited to particular types of cases that we and others consider more suitable for late and early sittings.
A point that was also raised in feedback to the initial prospectus was that publicly funded legal professionals would face additional financial burdens through enhanced costs to their firms. Given that the pilots create a short-term change in usual arrangements we have decided to make funding available for a pilot participation fee for publicly funded legal professionals who attend court outside the hours of 9am to 5.30pm. This will be funded by HMCTS and administered by the Legal Aid Agency. Providers will claim the fee separately from, and in addition to, their normal legal aid claim. Guidance on how to claim this fee will be issued by the Legal Aid Agency in due course.
A revised prospectus sets out our starting plans for two courts in Manchester and Brentford to host the flexible hours pilots from Spring 2019, backed up by a comprehensive evaluation. The evaluation will look at the impacts, costs and benefits across the justice system, including on professionals' working lives. Only when we can see the results of the evaluation, will any decisions be made about rolling out flexible hours. We'll continue to work with solicitors and legal professionals to ensure that we have their input into the evaluation of the pilots and keep them informed as pilot start dates are confirmed and more details of the pilot participation fee are worked up. Thank you for your continuing support and engagement.
Lucy Frazer QC MP is Parliamentary Under Secretary of State at the Ministry of Justice