Alexander Litvinenko's widow may find that winning a judgment against Russia is easier than enforcing one.
There is a 'strong probability' that the men who poisoned Alexander Litvinenko with polonium in London did so under the direction of the Russian federal security service, in an operation that was probably approved by president Putin.
So said Sir Robert Owen, the retired judge whose report into Litvinenko's death in 2006 was published last month. What, then, are the chances of his widow winning compensation by suing the Russian Federation in the courts of England and Wales?
As a general rule, states have immunity from being sued in the courts of other states. There is an exception in section 5 of the State Immunity Act 1978 for death or injury caused by a state's acts in the UK. However, Russia has never ratified the European convention on state immunity. Winning a judgment against the Russians may turn out to be easier than enforcing it.
So Marina Litvinenko's lawyers will be interested to know what progress is being made in enforcing arbitration awards worth $50bn against the Russian Federation. This staggering sum – plus costs of $60m – was awarded in 2014 to the majority shareholders in Yukos, which was Russia's largest privately owned energy company until its assets were appropriated by the Putin government between 2003 and 2007.
Under the New York convention of 1958, an arbitration award can be enforced in more than 150 countries around the world. Shareholders in Yukos have already begun attaching non-diplomatic property owned by the Russian Federation in France, including bank accounts and buildings. They now have their eye on state-controlled companies, hoping to pierce the corporate veil.
And what are the prospects of forcing Russia to pay up in the end? The man to ask is Tim Osborne, senior partner of a niche solicitors' practice in Cheltenham and director of GML, the holding company that owned most of the shares in Yukos.
'It has taken us 12 years to get here and we think enforcement may take up to another decade,' he tells me cheerily. Under the Energy Charter Treaty, the Russians can ask the courts of the Netherlands – where the arbitration took place – to set it aside. At a hearing in The Hague next week, they are expected to argue that they were not bound by a treaty that they had signed but never ratified. That argument was dismissed by the arbitration panel in 2009.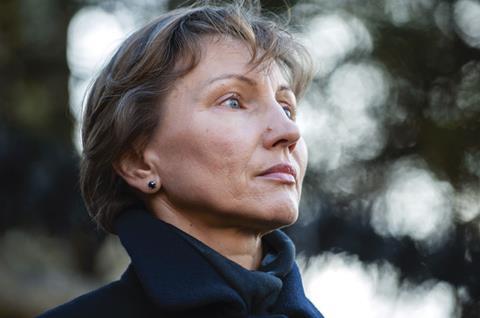 Osborne regards this as a delaying tactic. He thinks it could be three to five years before the Dutch appeal courts resolve the issue. Meanwhile, Russia is asking for enforcement to be suspended while it challenges judicial recognition of the award. 'In France, they've already tried that and failed,' Osborne says. He expects other civil-law countries where enforcement proceedings have begun – such as Belgium – to be equally dismissive.
But the shareholders cannot begin enforcement proceedings in the UK or the US until the courts of those countries have decided whether the arbitral award was properly granted. Recognition proceedings at the commercial court in London have been assigned to Mr Justice Leggatt. In Washington DC, the Russian Federation recently asked the court to refuse to recognise or enforce the awards. One of its arguments is that the claimant companies are 'operated by six Russian criminal oligarchs' who colluded to fix loans-for-shares auctions in 1995-96 and then transferred those shares to offshore companies to conceal fraud and tax evasion.
This argument shows signs of desperation, says Osborne. 'Whatever else they've been prosecuted for, Khodorkovsky, Lebedev and the others have never been prosecuted in relation to the acquisition of Yukos. There's a lot of rewriting of history going on.'
In a diplomatic note sent to the US embassy in Moscow last July, Russia's foreign ministry said the arbitration awards were an 'unjust and politically motivated act rendered in overt violation of applicable legal provisions'. It hoped the court would take international relations into account.
And then came the threat. 'Any attempt to use injunctive remedies or execution measures against Russian property in the US will be considered by the Russian Federation as grounds for taking adequate and proportionate retaliatory steps in relation to the US, its citizens and legal entities.'
'I was surprised that the Russians were so blatant about this,' says Osborne. 'It demonstrates that Russia has no regard for the rule of law.'
He admits that 'getting to $50bn is going to be a bit of a slog' and he'd consider settling for less. 'But if we didn't think we'll end up with more than we're spending, we wouldn't be doing this.'
And is the Cheltenham solicitor now checking his tea for traces of polonium? 'This isn't personal,' he replies. 'I imagine the Russians see me more like a 73 bus. If anything happens to me, there'll be another one along in a minute.'
See also feature