Over the past year the pandemic has made plain how much every one of us takes for granted human rights and civil liberties. Whether it's access to healthcare, proper sick pay for those of us who need to isolate, or the ongoing suspension of everyday freedoms we're so used to, coronavirus has shown just how precarious our rights can be.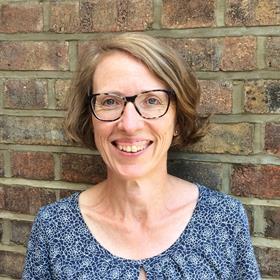 It is ironic that against this backdrop, the Government has chosen to continue with its plans to limit our rights. The threats posed to our rights are as layered and complex as they are concerning.
Just how little regard this supposedly 'freedom loving' Government had for civil liberties was made clear at the start of the pandemic with the Coronavirus Act – one of the most authoritarian laws we have seen in a generation. This approach is a pattern, and the attack on our rights isn't minor changes, it's wholesale. The ambition of those currently in powers to make themselves - and by proxy all future governments - untouchable.
As a human rights lawyer, and head of legal casework at Liberty, there are two parts of this plan which cause me great concern. The first is the Government's plans to limit our ability to use judicial review, a vital legal process which enables every one of us to seek justice when those in power get things wrong. Last week the Judicial Review and Courts Bill – the first step in making that reality - was introduced to Parliament. The second is its plans to weaken the Human Rights Act, which ensures our rights are not just principles we hold, but tools every one of us can use to achieve justice and hold those in power to account.
Since this Government came into power it has been working on plans to change the relationship between the Government and the courts, partly by altering the ways the public can use laws like the Human Rights Act, and legal mechanisms like judicial review.
Rather than the outright attack on accessing judicial review that many feared, the Judicial Review Bill focuses mainly on reducing its use in immigration cases. But this should still be of concern, and not only for migrants and refugees or those working to defend their rights. We fear that this attack on the most marginalised in our society is the first step in removing these rights for other groups. This move marks the first step in chipping away at judicial review for everyone.
Judicial review has been used time and again by people unable to get justice any other way. Joe Ousalice, supported by Liberty, used it to get his medals back after he was kicked out of the Navy because of his sexuality. As a result, the Navy set up a scheme so other veterans like him can get their medals back too.
Far from what the Government would have us believe, judicial review is not broken – it is a well-established and well-functioning part of our democracy, and any limitations on how it works would water down our ability to seek justice. Limiting judicial review also undermines values we all hold dear – values of fairness, accountability, and the rule of law.
Compounding this threat are the Government's plans to limit how people can use the Human Rights Act. We all deserve effective access to justice and a fair hearing, and for many people the Human Rights Act has made that possible and made their lives, and the lives of many others, better as a result. Last month Liberty was involved in ensuring people who know this first-hand – because they have relied on the Act to get justice – got to meet the panel carrying out the review into the Human Rights Act and make their stories heard.
The group included Craig Mathieson, who along with his family used the Human Rights Act to challenge a decision to suspend benefits from his five-year-old son, Cameron, when he was admitted to hospital for more than 12 weeks. Their legal challenge forced the Government to change the law so no family of a sick or disabled child loses their benefits, no matter how long they need to stay in hospital.
The proposals the Government appears to be considering making it impossible for courts to correct a human rights violation even when they find the Government has broken the law. This would make it impossible for people to use the Human Rights Act to enforce their rights in practice, as Craig and others have done in the past.
As well as attempting to stop people from standing up to power in the courts, the Government is also trying to stop holding it to account on the streets and in Parliament.
Last week it pushed the Police, Crime, Sentencing and Courts Bill through the next stage of the Parliamentary process. This piece of legislation contains sweeping new police powers which threaten the right to protest for everyone.
The Government also introduced a new bill last week which would mandate voter ID. If this becomes law, millions of people in the UK who don't have photo ID - most of whom come from communities already marginalised – will be blocked from having their say at the ballot box.
Being able to challenge governments and other public bodies is at the heart of our democracy - whether in the courts, on the streets or through Parliament.
We must come together to defeat these divisive and discriminatory plans, and preserve the mechanisms that support the simple principle that ordinary people should be able to stand up to power.
Louise Whitfield is a solicitor and head of legal casework at Liberty