Globalisation is the much-cited ocean liner, slow to stop or turn around. It continues apace, hardly touched by Brexit or President Trump. The part which most directly affects us, trade in legal services, is not often in the news. Here are two recent items of interest.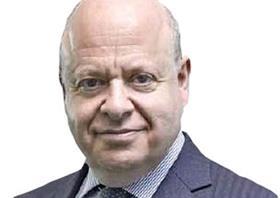 For Europe, which includes pre- and post-Brexit UK, the Trump administration made one of its most significant appointments a few days ago. Until the middle of May, the position of United States Trade Representative (USTR), its chief negotiator for trade deals, was vacant. Now Robert Lighthizer has been sworn in to the post.
Presumably greater clarity will soon follow about the administration's future trade policy, on which the economic future of our profession partly depends. Until now there have been, in keeping with the rest of the Trump administration, wildly veering signals.
Lighthizer has been an international trade lawyer at Skadden Arps for over 30 years. Those who know him confirm his description in the USTR press release as a 'well-known advocate for the type of 'America First' trade policies supported by President Trump.' He was also Deputy USTR during Ronald Reagan's term.
He has a huge task. Never mind the question of when to begin post-Brexit trade talks with the UK, there are various existing trade deals which President Trump wants to distance himself from (Trans Pacific Partnership (TPP), North American Free Trade Agreement (NAFTA)) and future deals which have stopped dead in their tracks awaiting the USTR's appointment (Trade in Services Agreement (TiSA) and the EU-US Transatlantic Trade and Investment Partnership (TTIP), among others).
TiSA is negotiated through the World Trade Organisation's structure. It is not a comprehensive agreement, but a deal between those of its members willing to participate, which is at present 23, of which one is the EU representing its 28 members. The UK has been an eager participant through the EU, and will presumably join in its own right if the deal is not finished before Brexit. After 21 rounds, TiSA was practically concluded before President Trump's election brought it to a juddering halt. It covers legal services.
I have written often about TTIP. If concluded, it will probably leave legal service details to be concluded between the regulatory authorities on each side after the deal is signed. The most significant impact for lawyers may be if the EU manages to obtain US agreement to a new investment court to deal with investor-state dispute settlement, currently delivered through private arbitration. If so, the new court will be well on its way to international acceptance, and may indeed be a model inserted into our own Brexit deal with the EU.
The second item of interest on international trade in legal services comes from Africa. I have just returned from a conference funded by the International Bar Association to help lawyers face the consequences of globalisation. The first in the series was held in Zimbabwe last year, and the more recent event was held in Nairobi for the five countries which make up the East Africa Law Society. There were nearly 100 participants from Kenya, Uganda, Tanzania, Rwanda and Burundi, eager to maximise their cross-border practices.
East Africa provides an interesting counter-example to our current Brexit drama. While the UK is desperately trying to pull out of the EU, the five East African countries are doing their best to build their own mini-EU in their own part of Africa, with the same pillars: a single market, a customs union, a monetary union and even a political federation. It is called the East African Community.
Under it, a mutual recognition agreement has been drawn up between the competent authorities in the five countries, aiming to establish the conditions under which a lawyer registered in one country will have his or her qualifications recognised in another, so as to be able to practise in that other country. It is a movement towards our own EU lawyers' directives. The lawyers at the conference were interested to hear how the EU regime works.
Most of the conference was devoted to methods of how African firms can work with the giant international firms (for instance, by forming networks, joint ventures, or vereins), or how to ensure that African lawyers participate more in work related to their own country. Most African arbitrations fly straight out of the country, to be dealt with by foreign lawyers in centres such as London or Paris in accordance with foreign law. So one of the sessions dealt with the importance of the choice of local law for dispute settlement, and the choice of African arbitration centres such as those in Kigali or Nairobi.
Somehow I suspect that the cruise liner will not even slow down, whatever the current rhetoric.