23 December 2019 will mark 100 years since the Sex Disqualification (Removal) Act 1919 was given Royal Assent, removing all legal barriers to women working as lawyers. Passing the act has long been hailed as a landmark moment; within hours, on Christmas Eve 1919, the first woman to practise as a barrister in England and Wales, Helena Normanton, joined an Inn of Court, the first step towards qualifying as a barrister. 30 years later she, together with Rose Heilbron, were the first women to be appointed King's Counsel.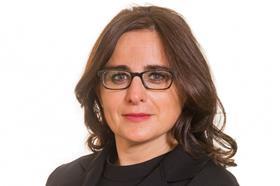 There's no doubt that there have been huge improvements for women working in the law since 1919, certainly in terms of equal opportunities. A survey carried out by the Solicitors Regulation Authority (SRA) in 2017 found that women made up 48% per cent of lawyers in the UK, and 47% of the UK's legal workforce. In 2019, this may since have passed the 50% mark. One third of all practicing barristers are women, and this figure is growing year on year. Where progress has been made this has been largely as a result of efforts to ensure diversity and equality for women, as well as a far greater understanding across the sector of the pressures upon women when they have children.
Despite these steps forward, there are still a number of worrying statistics when it comes to gender imbalance, demonstrating a clear need to do more. When I took silk in 2010, only 27 of the 120 appointments to the Queen's Council (QC) were women – just 22.5%. In 2019, this statistic has risen by 5% to 27.7 per cent. Whilst this shows some progress, at the current rate of applications to the QC, it will take another 50 years before we see an equal number of male and female applicants.
In a 2018 survey carried out by the Law Society, 7,781 of men and women in the legal sector were asked whether they believed gender equality had improved in the last five years. Whilst 74% of male participants reported progress, only 48% of female participants agreed. In the same survey, 60% reported an awareness of the gender pay gap, but only 16% reported having seen visible steps being taken in their organisation.
So, what more can be done? While greater awareness and understanding across the sector is important, there is a step change required to accelerate progress over the coming years. It requires the leaders in our profession – men and women – to step forward and ensure real opportunities, support and encouragement is being given to the next generation of leaders. A collaborative, sector-wide approach is key to removing the barriers that remain, and this has to be a top down approach within legal organisations.
Above all, it's important that this month's centenary acts as a catalyst for greater change. Let's celebrate the women who have been the trailblazers in the past and present, and empower even more talent to fulfil their potential across the sector in the future.
Sally Harrison QC, St John's Buildings