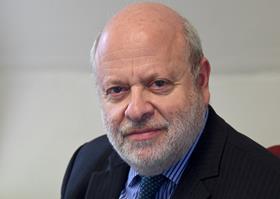 With Brexit having taken over our national conversation so comprehensively, it is possible for lawyers, too, to spend all their time on Brexit-related matters, just like our government. So a miscellany of recent Brexit-related developments follows, all of which deserve our attention, depending on the area of law in which we practise or who we are.
First, the SRA is consulting on a rather technical-sounding topic: 'Exemptions for qualified lawyers from outside the UK from the Qualified Lawyers Transfer Scheme in the event of a no-deal Brexit'. The consultation was published on 7 December with an end date of 10 January 2019, which is not very serious - no-deal Brexit has hardly just fallen from the sky.
The background is as follows. At present, EU lawyers can requalify in any other Member State through taking a simplified exam. We call it the Qualified Lawyers Transfer Scheme (QLTS) - although we have extended our scheme to lawyers outside the EU. EU lawyers, however, currently receive certain QLTS exemptions by EU law, to which non-EU lawyers are not automatically entitled.
The right to these exemptions will cease if we crash out without a deal - whereas if we have a deal, there will be a transition period of two years, and possibly something equivalent may be negotiated in the future trade agreement, although that seems unlikely.
Not only will the right to exemptions cease on a no-deal Brexit day, but WTO rules, to which we will be reverting, forbid favourable treatment for one country, or one set of countries, over other WTO members, other than in strictly defined circumstances, which will not apply here. Therefore, the SRA needs to decide how to handle foreign lawyers, which will include EU lawyers, in the future: to permit no exemptions from the QLTS for any non-UK lawyer, or to permit candidates from all non-UK jurisdictions to apply for exemptions on the same basis. The latter is the SRA's preferred option, since it will be the same approach being taken in the future Solicitors Qualifying Examination (SQE).
If that is not complicated enough, there is an added twist because of Ireland. Irish solicitors have been allowed to requalify very easily here so far because of the similarity of their basic qualification. They have just had to take a land law paper, with most of them taking an English land law assessment run by the Law Society of Ireland. In other words, they have benefited from mass exemptions from the QLTS, which will not be available automatically after a no-deal Brexit.
On the other hand, as we know, many solicitors have been rushing to qualify as Irish solicitors since the Brexit referendum, to preserve certain practice rights in the EU. The Law Society of Ireland has said that the legislative position in Ireland is that their recognition is based on reciprocity. That being the case, the Irish route for English and Welsh solicitors can be kept open only by our continuing to treat Irish solicitors liberally in relation to exemptions. That is another reason for the SRA's preference for exemptions to continue for all non-UK lawyers in the future. Only speed-writers need reply to the consultation.
Second, the US government is also consulting, but on a future trade deal with the UK. In a recently issued document called 'Negotiating Objectives for a U.S.-United Kingdom Trade Agreement', the Office of United States Trade Representative (USTR) asked those interested to comment on a variety of matters, including relevant barriers to trade in goods and services between the US and the UK that should be addressed in the negotiations. The deadline is again short - January 15, 2019 – with a subsequent hearing on January 29, 2019.
This shows that the US government is taking a future trade deal with us seriously. Regarding legal services, the old obstacles remain, which is that the US government cannot commit to a matter – like the regulation of lawyers – which falls under the jurisdiction of US states and their courts. But as I have written before, there is a willingness to try to accommodate legal services within a future trade deal in a way that does not violate the US constitution and states' rights.
Third, the statutory instruments filed by the government to prepare for Brexit come thick and fast. I mentioned some recently, but there are always more. Here are further important instruments for solicitors' future practice:
Remind me, how did we occupy our time before 23 June 2016?