On 14 July the Ministry of Justice published its annual statistics report on the diversity of the judiciary. It shows that while there is slow but steady improvement for women, there is stagnation for solicitors and ethnic minorities.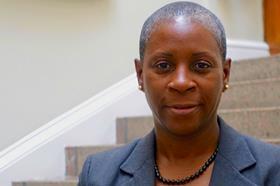 There has been some progress in the overall representation of female judges and judges of Asian and mixed ethnicity backgrounds. The tribunals' judiciary continues to have more women, solicitors and ethnic minority lawyers (more than half of tribunal judges are now women).
However, the situation in courts, and in the senior courts in particular, is still concerning.
We are worried about the continuing disparity in outcomes between ethnic minority and white candidates, and for solicitor candidates compared with barristers, across judicial exercises.
The data confirms that non-barristers and ethnic minorities are significantly less likely to be successful in their judicial applications (despite making up a considerable proportion of the applicants for these roles).
The Law Society's encouragement and support have shown that 45% of applications come from solicitors, clearly showing our members' interest in judicial careers.
However, solicitors only account for 27% of recommendations for appointments. Ethnic minority female solicitors had the lowest recommendation rate.
Meanwhile, 23% of applicants are black, Asian and minority ethnic, but make up only 11% of those recommended for judicial posts.
White former barristers occupied almost all senior judicial posts (95%). Non-barristers and ethnic minority judges are significantly underrepresented.
There is no change in the proportion of black judges, which has remained at 1% since 2014. The overall proportion of ethnic minorities in the courts and tribunals has not changed since last year's report.
The proportion of solicitor judges has been reducing steadily since 2014, meaning the professional diversity of the judiciary is regressing.
It is important the Judicial Diversity Forum (JDF) explores the reasons for leaving the judiciary, as more solicitors are leaving the bench than joining it as new entrants. This could well have a knock-on effect on the overall diversity of our judiciary.
The Law Society is strongly committed to taking action at all stages of the judicial lifecycle that will improve diversity in the judiciary.
As a JDF member, we seek to work alongside other organisations to further expand on the JDF's commitment on judicial diversity.
In this role, we are committed to continue to drive up disability declaration rates by including disability data in the 2023 report.
We have also agreed on a set of new questions which will record the socio-economic background of judicial office holders and lawyers from 2025.
We will continue to support our members to make strong judicial applications through our webinars, workshops and Solicitor Judges Division, alongside our commitment to the Pre-Application Judicial Education programme and continue to be a strong voice for change on the JDF.
I. Stephanie Boyce is president of the Law Society of England and Wales. Dr Yael Levy Ariel, a policy adviser on judicial diversity at the Law Society, also contributed to this article