In response to the cuts in legal aid following the Legal Aid, Sentencing and Punishment of Offenders Act 2012, Kesar & Co Solicitors established Intervene Project in 2013. We are a legal charity that provides free legal advice and representation to prisoners who no longer qualify for legal aid.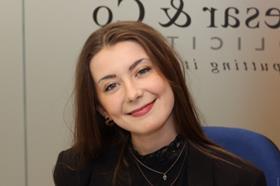 The current legal aid crisis and its devasting impact on the justice system is no secret, however the fact that prisoners are amongst those most detrimentally impacted is persistently overlooked. Following LASPO 2012, prisoners have been stripped of legal aid in a vast array of matters. This has created a widening legal aid gap that allows mistreatment to plague UK prisons, unchallenged.
There are currently 79,092 prisoners in the prison population. For many who have faced abuse and whose only recourse is through the courts, this gap has stripped them of their access to justice. We are striving to plug this legal aid gap, believing everyone, including prisoners, deserves access to justice and to have their human rights protected. It should be noted that migrants face a strikingly similar legal aid gap to prisoners. There are currently about 14,000 detainees scattered in various immigration detention facilities and prisons. Whilst we would keenly wish to assist them, we do not have the resources or funds to complete the OISC accreditation process and undertake immigration casework.
We have represented clients in a wide array of matters, covering discrimination, human rights, clinical negligence, prison law, criminal law, property, data protection and appeals. We have secured many positive outcomes for our clients including formal apologies; investigations into abuse and negligent conditions; improved health and mental health treatment; improved access to employment, education and rehabilitative resources; transfers that have vastly improved quality of life; the removal of restrictions on contacting family and legal representatives; the dismissal of adjudications; and many sums of compensation, including one in excess of £20,000.
Our clients contact us daily reporting serious abuses they have faced. One such client received long-lasting burns after an officer negligently attempted to administer boiling water to him through his cell hatch using a rolled-up piece of plastic. Another was supplied two consecutive meals containing maggots, and still suffers from symptoms following severe food poisoning, several months later. In response to his complaints, our client was flippantly told that 'some things get through the net.' A further client is suffering a second winter deprived of cell heating, despite this matter being repeatedly relayed to his governor last year. None of these clients currently qualify for legal aid.
The fact that this abuse is commonplace within our prison system is highlighted by the staggering demand for our service. In just six months, our active caseload has doubled, and we now assist over 200 prisoners. 80 more potential clients await referral, and this figure increases daily. As word of our service has spread across the prison estates, our clients now request our help directly, in addition to being referred to us from Kesar & Co. Despite our contribution of 4000 hours of pro bono work annually, we know we have barely scratched the surface in offsetting the problem of legal aid cuts for prisoners. However, we are reaching peak capacity, and our resources are limited. Donors do seem reluctant to help prisoners so donations are few and far between. We depend fully on the determination and support of Kesar & Co, our very small pool of current donors, and our team of volunteers, managed by one full-time member of staff. We urgently require increased financial support to continue increasing our capacity and providing representation to as many in need as possible.
In addition to increasing access to justice for those abandoned by LASPO, we also play our part in encouraging aspiring legal aid practitioners to stay committed, and not feel pressured to pursue alternative paths for financial reasons. A reduction in legal aid firms leads to a reduction in opportunities for aspiring legal aid lawyers to gain the training they need to thrive in the current climate. Our volunteer caseworkers are given an unparalleled opportunity to assist with all stages of our client's cases, from initial advice to issuing county court claims. They are guided by the solicitors at Kesar & Co, with whom we share premises.
To supplement our casework, we have launched our first research project in late 2021, in collaboration with the University of Law. Our volunteers are talented law students who are placed at the forefront of identifying poor and ineffective practices within the justice system and ways in which the legal aid budget could be better spent to secure justice for those who need it most. We have additionally collaborated with organisations and independent researchers who share our values; do contact us if you or your organisation would similarly like to collaborate.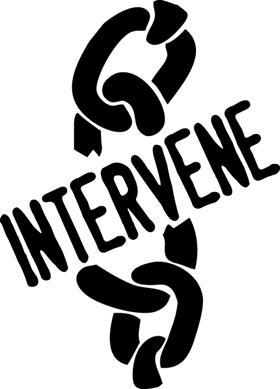 If you are an aspiring lawyer, consider volunteering with us! You can find out how to apply here.
If you would like to donate, you can do so here. Every donation, no matter the size, directly supports our clients and casework.
To find out more about our casework and research, visit our website. Be sure to follow us on Twitter (@intervenepro) and LinkedIn for updates on our clients, casework and opportunities to get involved. We are thrilled to share that we have been shortlisted for the LexisNexis Pro Bono Award 2022.
Evie Smith is Intervene Project manager