China has been much in the news recently because of its trade war with the USA. But it is another recent trade-related news item from China which will have more immediate impact on lawyers: its summit at the end of last month on the vast Belt and Road Initiative (BRI).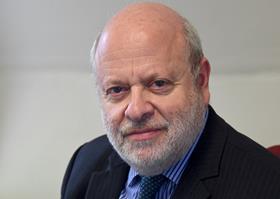 BRI is a massive overseas investment project established by the Chinese government. Since its launch in 2013, the project has begun to build ports, roads and railways to create new trade corridors linking China to Asia, Africa and Europe – including the Belgrade bridge over the Danube, a thermal power plant in Bosnia and Herzegovina, and work on the Hungary-Serbia Railway. In the first half of 2019, overseas loans as part of the project already amounted to more than US$ 90 billion. The Chinese government claims up to 150 countries have signed up the BRI, at least in principle.
37 world leaders attended the recent BRI summit, including from Italy, Austria and Portugal, along with bodies like the International Monetary Fund. Italy is the first G7 member to sign onto BRI. The UK sent the Chancellor of the Exchequer, who said the UK was committed to realising BRI's potential. US leaders stayed away, as did the Turkish president, presumably in protest against China's mass detention of Muslim Uighurs.
For all the celebrations, there is much dissent. Some call BRI a form of debt diplomacy, as China burdens poor countries with unpayable debts to its own advantage. Others report that national regulatory checks are ignored because of the size of investments. And then there are questions around China's human rights record – including against lawyers (see letters regarding China here – and the independence of its legal system.
As for lawyers, much has changed since I last wrote about the subject over 18 months ago. China is expediting the signing of agreements in trade, investment, finance, taxation, intellectual property rights, transportation and environmental protection with partner countries to develop a BRI network of law and regulation. It envisages an information-sharing platform on legal issues involving BRI to enable better legal consultation services, and a research and study program for BRI legal cooperation.
The Chinese courts are now more involved, too. In 2018, two international commercial courts were set up in Shenzhen and Xi'an to help resolve BRI disputes. Earlier statistics released by China's top court show that Chinese courts at all levels concluded about 200,000 foreign-related disputes between 2013 and 2017, with BRI-related cases a main component. The Supreme Court is involved in helping lower-level courts regulate their behaviour in hearings and to improve the quality of trials.
There is already at least one BRI legal services cooperation platform supported by Chinese government money, with 34 law firm members from China and a range of Asian and even European countries (Poland and Slovenia). There is also at least one law firm alliance specifically dedicated just to provide legal services along the BRI, with members from numerous countries.
One Magic Circle firm reported last year that it had advised on over 30 investments and projects related to BRI since the initiative's launch. It has a Belt and Road team comprising more than 80 lawyers globally.
BRI now even has its own Belt and Road Award Ceremony for Outstanding Legal Services and a Belt and Road Legal Services Forum. Its first event was held in Beijing at the end of last year, on BRI's fifth anniversary. About 200 people from industry, academia, think tanks, and law firms participated in the award ceremony. It was hosted by the Legal Daily, which is a state-owned newspaper under the supervision of a Communist Party body which oversees all legal enforcement authorities, including the police force.
The Law Society of Hong Kong continues to support BRI. In May 2017, it launched a manifesto with 38 legal organisations from 22 countries and regions along the BRI route to promote a coherent model for businesses and trade and also to promote its own centrality to the initiative. Last year, as part of its continuing commitment, it held a conference on a 'smart BRI' focusing on the use of AI, blockchain and cloud in multijurisdictional legal transactions under BRI.
BRI raises significant policy issues for lawyers, which are rarely aired. On the one hand, there is the business bonanza, which is undoubted, and will be exploited by competitors if a particular law firm hesitates. On the other, there are the ethical issues raised earlier regarding the impact of BRI on poorer countries and the nature of the Chinese government and legal system.
Whatever the pros and cons, there is a new legal giant establishing itself as a long-term and growing part of international cross-border legal services.