The wellbeing of our people has been our number one priority during the pandemic. Restrictions on office working and socialising will of course take a strain on our mental health. However, we must also consider the physical wellbeing of our colleagues, and by extension, their families. It is important to lead our teams responsibly, and to play our part in protecting the health of those 'under our roof', whilst also helping prevent spread of the virus.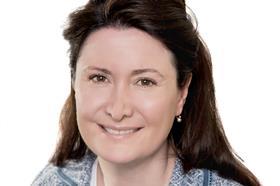 Although a skeleton crew continue to work in the office, under stringent Covid-19 safety measures, the vast majority of our colleagues remain at home. As a leader I have a responsibility, which I take seriously, to keep our people and our business safe. I can rationalise businesses being unable to offer home-working, due to limitations with poor IT infrastructure, however I'm unable to rationalise businesses being unwilling to offer home-working at this time.
Transitioning from leading a 400+ workforce in person to doing so through online channels comes with its challenges. We have all had those moments where children, or pets, or delivery drivers have been caught on camera. Just last week one of the cats made a star appearance while I was presenting at the board meeting! However, these things make us human, and being human as a leader at the present time is much more important than portraying a false image of perfection.
We operate on an 'adult-adult' basis at Fletchers, and our colleagues are able to work at times that suit them, without having to ask for formal approval. Now that our home and office lives have merged, we all have commitments to juggle, and we naturally show an empathy for one another that only serves to strengthen relationships.
We have noted a significant drop in absenteeism compared to last year, with the figure falling by almost half. In the past, mild illnesses such as a cold might have led to someone taking a day of sick leave. They may not have wanted to face the commute, or simply preferred to work in their pyjamas with a hot water bottle, sipping a warm cup of Lemsip. Working in the comfort of one's home naturally changes this.
An intrinsic part of caring for our colleagues' wellbeing includes paying careful attention to their mental health. As part of engaging with our teams, formally and informally, we have been cognisant of our most vulnerable team members.
Everyone's circumstances are different, and by developing relationships across the business, we have been able to understand and identify those who are most vulnerable. Some of our team members are shielding and for example have practical difficulties with shopping. Some live alone and are more prone to feelings of isolation and loneliness. Many of our colleagues are parents to school age children, and the additional challenge of home-schooling places further strain on an already strained system.
Ensuring that we are aware of the challenges our team members face means that we are better equipped to provide solutions and additional support where necessary. In my experience, I have found that if we genuinely care about our teams, and actively support them when they need it most, then the return in terms of loyalty, engagement and productivity far outweighs any effort that is invested.
Alexandra Hatchman is chief executive of north west Fletchers Solicitors
New webinar series
Supporting Others and Creating a Mentally Healthy Workplace Culture
This live and interactive two-part webinar series with Marie Dillon, director at Leading Minds and Pearl Moses, and the Law Society lead risk and compliance consultant, has been created to help attendees understand the regulatory obligations around wellbeing and develop effective practices to promote a more positive mental health culture within law firms.
16 – 26 March, £95 +VAT.
Find out more here.