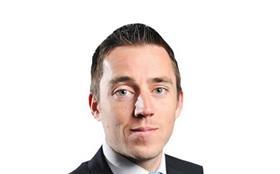 Letting judges loose on social media might seem like sending someone paintballing in a blindfold and a fluorescent onesie.
Most won't know which way to go, and even those with a good sense of direction are likely to be mercilessly shot at.
Judges are necessarily placed on a pedestal that gives them authority, respect and the impartiality so vital for their role. Throwing them to the mercy of Twitter trolls hardly seems likely to maintain that position.
It's a stance that is not likely to change, but it's predicated on one questionable assumption: that judges are already treated with respect and authority.
Criticism of judges is nothing new, but in the past 18 months the invective has been cranked up a few notches. The infamous 'enemies of the people' headline was the pinnacle, but a quick Google search raises plenty of other examples where judges are not just challenged but attacked. Lord Neuberger was right to worry that such attacks undermine the rule of law, although subsequent lord chancellors have given encouraging signals they would not tolerate a repeat.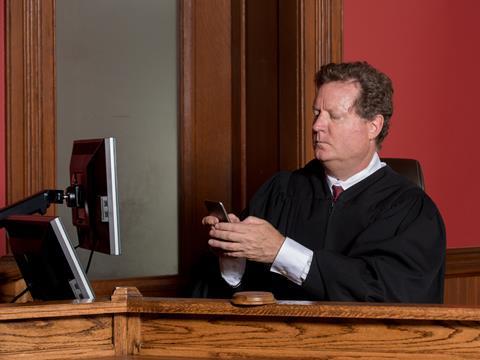 Again, allowing judges on social media at this time might appear to be like violently thrashing the hornet's nest, but what if we can harness this medium for good?
In the US, a jurisdiction where the role admittedly is almost incomparable to the UK, members of the bench are routinely found tweeting and trying to expand public understanding.
Writing last year, Chief Judge Stephen Dillard, from the Georgia court of appeals, said it was his duty to educate that he served about the important role the judiciary plays in their daily lives. Dillard said that reimagining the judiciary's engagement with the public meant putting to rest the notion that judges are separate from the rest of society.
The argument is not that judges must wade in on controversial topics – indeed they should steer clear of anything that brings into question their impartiality – but can inspire young people into entering the law, let the public experience the legal system and show they have a human side.
The vacuum of legal education and understanding in the UK is massive, yet the thirst for knowledge is enormous. Note the meteoric success of @BarristerSecret and his/her book. Fans of this account are not all legal anoraks but members of the public who want some insight into a subject they find inaccessible.
Judges can do it, too. Just look at the brilliant recent example of a district judge spelling out a complex family judgment in language the participants can understand.
We're wrong to worry about judges' waning authority because it's already being chiselled away. It's time for a new approach. A glimpse at the person beneath the horsehair wig might just enhance our justice system, not weaken it.