Following the recent wave of junior lawyers being struck off by the Solicitors Regulation Authority for breaching the Code of Conduct, the JLD has written to the regulator seeking clarification of the protections afforded to junior lawyers in the workplace.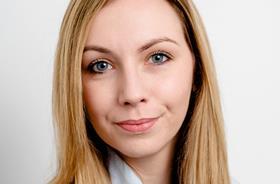 The JLD explained that, owing to their role and experience, junior lawyers are often the most vulnerable members of our profession.
Specifically, the JLD asked:
1. What practical support and measures the SRA has in place for junior lawyers who are facing difficulties in raising their concerns in the workplace.
2. What is the SRA doing to ensure that organisations employing junior solicitors are being supportive and that these organisations do not have 'toxic' cultures in which junior lawyers feel unable to raise concerns or ask for help.
Historical concerns
Since the introduction of the training contract as a method of qualification in 1990, there have been concerns around junior lawyer exploitation. Many firms dangle the elusive training contract carrot over the aspiring solicitor. This can, and often is, taken away all too easily.
In 2013, the JLD wrote to the SRA raising concerns about the lack of protection afforded to those undertaking their training contract. The JLD stated that it would 'welcome an incorporation and acknowledgement of the protection of both junior whistleblowers and, if applicable, protection of their training contracts. This, however, will not wholly address the concerns we have about the lack of sanctions being brought against principal solicitors who fail to uphold the terms and aims of the training'.
Protection for trainees was not forthcoming. And here we are, six years later, having just witnessed a solicitor (a trainee at the material time), Emily Scott (pictured below), being 'deceived, pressured, bullied and manipulated', and struck off for breaches of the SRA Code of Conduct while under the instruction of senior members of her firm who held the keys to her qualifying.
What has the profession said?
Since the letter was sent to the SRA on 13 February, the JLD has been inundated with support. The letter was posted on social media; on LinkedIn it has been shared so widely that it has reached 45,000 people, with over 300 people 'liking' the post. It is apparent that the profession is as outraged as we are. Some of the comments include:
'I was aghast when I read the decisions and that hasn't waned over time. It is a scary time to be a junior lawyer…'
'As a coach I see time and time again the extreme stress heaped upon junior solicitors. I am approached by men and women solicitors who have been at worst bullied or at best left unsupported by their firm. They are demoralised by the long hours, lack of being valued and the worry of being negligent. It saps their confidence and so in turn their performance…'
'This happens in more law firms to juniors than anyone cares to admit. Especially as senior lawyers know that in a dispute their word will be believed over a junior's. Disgusting abuse of power goes on and the SRA need to ensure juniors are better protected from this type of abuse…'
How can you help?
In a nutshell: publicly. Offer the JLD your support, endorse our letter to the SRA and help raise awareness of these issues. As an employer, ensure that the training afforded to your trainees is up to scratch and monitored regularly (including the performance of the training principal(s)). Support junior lawyers in your firm and mentor and/or coach them. And finally, have the courage to speak up.
I urge you all, at whatever stage you are in your career, to publicise the support available to your legal peers and the importance of speaking out.
If a junior lawyer finds themselves in a similar position to Ms Scott, there are organisations that can help. The JLD is one. We are here to support, protect and promote junior lawyers. We can also signpost other organisations that may be able to assist.
In addition, the Solicitors' Assistance Scheme (SAS) is available for confidential advice. The SAS are solicitor volunteers who give free advice to solicitors, trainees and anyone working in the legal field.
Chair Linda Lee has stated: 'I would urge anyone who finds themselves facing a difficult decision to call us when the situation arises. The advice will be in confidence and you need not give your name. We can give an outside perspective and advice. It is heart-breaking to receive a call from someone who is already facing disciplinary action and to hear them say "if only I had spoken to you sooner".'
LawCare is also available to help. LawCare helps the legal community with personal or professional concerns that may be affecting their mental health and wellbeing. Again, LawCare's advice is confidential.
LawCare (lawcare.org.uk): 0800 279 6888.
Solicitors' Assistance Scheme (thesas.org.uk): help@thesas.org.uk.
Amy Clowrey, a solicitor at Switalskis, is chair of the Junior Lawyers Division