Mr C is an 88-year-old man involved in a long-running housing dispute, the outcome of which could see him evicted. Due to Covid-19, his next hearing will take place by phone. The landlord has a lawyer; Mr C does not. Without a computer, Mr C has been unable to access the information he needs from the court to join this hearing. Due to his lack of technology, Mr C will have no chance to explain his case for why he should be allowed to stay in the home he has lived in since 1932.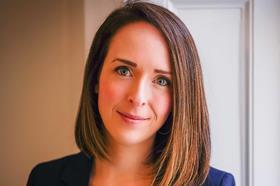 How many others are there like Mr C currently in the justice system? How have they coped with the arrangements put in place to combat Covid-19? The honest answer is we simply do not know. In fact, we don't even have access to accurate basic information, like how many judges have sat since March, or how many trials have taken place in the civil courts since the pandemic began.
This lack of information is not a new problem: the Ministry of Justice has been well aware of the fundamental deficiency of the information it holds for some time. How many litigants in person are there in the justice system? The National Audit Office, writing in 2014, stated that Ministry of Justice data was too inadequate to be able to tell. The Lammy Review, published in 2017, was excoriating in its assessment of the data held on racial disparities in the criminal justice system. Two recent judge-led inquiries into the experience of vulnerable people in the civil courts, and the use of Anti-Social Behaviour Injunctions described a 'data desert' at the heart of the civil justice system. The lord chancellor recently announced the Ministry of Justice's plans to better understand outcomes for 'neurodivergent' offenders – such as those with autism - in the criminal justice system by 'examining data'. How will it do this when there is so little data to examine?
The £1bn programme of reform led by Her Majesty's Courts and Tribunals Service provides a historically unprecedented opportunity for change. In 2018, I joined HMCTS on a three-month secondment, funded by The Legal Education Foundation, where I am director of research. In this role, I worked with over 60 expert stakeholders to recommend the data that new digital systems should collect to ensure that they improve access to justice and support evidence-based policy making.
My recommendations were published in October 2019 and received widespread support, including from the cross-party Justice Select Committee. Over a year later, on 9 October, HMCTS published its response. While it is positive that the majority of my recommendations have been accepted, the lack of progress and absence of any firm funding commitments or timeframes for implementation is deeply concerning. If data collection is not built in now, as digital systems are being designed and tested, it will never happen. Retrofitting data collection is expensive and the financial implications of Covid-19 have already been cited by HMCTS as justification for why this work may not be prioritised. The outcome of the next government spending review in four weeks' time is likely to be decisive.
In the context of a justice system that has been subject to swingeing cuts since 2010, and the wider context of an economy decimated by Covid, people may question whether funding to improve the data systems underpinning our justice system should be prioritised. I would respond that the pandemic makes the case for action more urgent, not less.
The absence of data meant we went into Covid-19 blind, unable to model changes in demand, identify who may be in need of more support to take part in remote hearings, triage cases, allocate staff, or take timely action to address issues before they escalated. Would any business or hospital run without basic data on how many staff had turned up that day, or how many patients had died? Some commentators have referred to this period as a great experiment in the delivery of remote justice; I would counter that it is only an experiment if you collect data to test your hypothesis - something that HMCTS has failed to do. Covid-19 is likely to lead to increased pressure on the justice system with many more unrepresented litigants attempting to navigate our courts and tribunals. How can we plan for recovery without knowing what works, and for whom?
Without urgent action to resource improvements in data, we will never know how many Mr Cs there are, struggling to access the courts. We won't know how best to help them, or whether they received a fair hearing or a just outcome. Fundamentally, choosing to act to improve the information we have about the justice system isn't a choice about data, or numbers - it's a choice about whose voices we care to hear, and whose we are content to ignore.
Dr Natalie Byrom is director of research and learning at the Legal Education Foundation