'Crisis, what crisis?'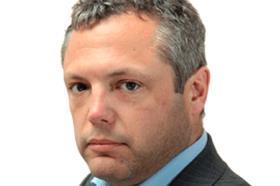 Older readers may recall that this fatal utterance doomed Jim Callaghan in 1979, ushering in Thatcherism. It didn't matter that the last Old Labour PM did not actually speak those words in the wake of the 'Winter of Discontent'. 'Crisis, what crisis?' was a Sun headline – and the right-wing press was even more powerful then than it is now.
I was reminded of such alleged insouciance last week, after being sent the latest legal services bellwethers. According to the Office for National Statistics, sectoral turnover rose to £3.13bn in February 2021. This is up 4.1% on January 2021 and a whopping 11.4% on February 2020 – the month before the pandemic struck.
To quote an even earlier prime minister (accurately this time), it seems you've 'never had it so good'. Legal industry growth even outpaced the overall UK Services Sector (including Legal), which grew by 3.1% month on month.
Julie Norris, regulatory partner, legal services at Kingsley Napley, commented: 'After the significant volatility of recent months, February 2021 showed a measure of "calm progress" on the part of the legal industry.'
'Calm progress'. An understatement, perhaps.
But nothing, of course, is ever so simple. In 'A Roadmap for Economic Recovery', its plan for the UK's post-pandemic and post-Brexit economic future, lobby group TheCityUK sensibly tempers the resurgent optimism of the legal sector's top-30 echelon. At the smaller end of the market, the environment has been difficult, it notes: 'With court hearings scaled back and the difficulties in continuing to facilitate procedures during lockdowns which would normally have to be conducted face-to-face, such as the execution of wills, some high street firms have struggled to remain afloat.'
Quite so. As we emerge from lockdown, blinking into the light, perhaps the best interim verdict on the economic fallout of Covid-19 is: it could have been worse. Dire (and not unreasonable) early predictions that thousands of law firms could go under have proved wide of the mark. Over 500 firms closed in 2020/21 – but hundreds have opened, too.
You are clearly a resilient breed.