Notion of workers having more say enjoys broad support, but Labour's employee ownership plans would be a real headache for City law firms.
Some City law firms got themselves in a fix over gender pay gap reports. Their exclusion of partner data on the grounds that 'partners are the owners' proved to be reputational kryptonite. Cue what journalists call a 'reverse ferret' all round.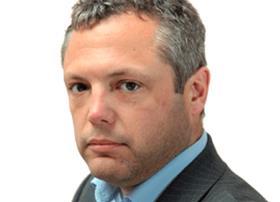 Now a potentially bigger quandary looms for the same category of firm – though possibly not for years (and possibly not at all). They will need to think carefully about shadow chancellor John McDonnell's employee ownership plan, unveiled last week.
Under a Labour government, every company with 250 or more employees would have to create an 'inclusive ownership fund', into which they would transfer at least 1% ownership each year to a maximum of 10%. Staff would be paid a flat-rate dividend and even have a say in running the business through voting rights.
Large law firms are not companies, of course, but Labour wants this to happen for all corporate vehicles.
Difficult.
There is rather more for the City elite to mull here than the prospect of staff leveraging their 10% to vote for the aspiring senior partner who offers the juiciest perks.
Let us assume that all big firms would have to convert to alternative business structure status, so non-lawyers could share ownership. Conceivable, perhaps, but what of their international offices? The UK is an outlier in allowing non-lawyer ownership in the first place. Would the London offices of the major firms suddenly become offshoots of newly established headquarters abroad? Foreign businesses are to be exempt from Labour's plan.
In London, too, the top 20 are already grappling with intense competition from US firms. This proposal could potentially give the Americans a competitive advantage on our own turf.
The notion of workers having more say in the big businesses for which they toil enjoys broad support. That explains why the Conservative party's protests have so far been muted. But Mr McDonnell has a lot more work to do himself here, lest his grand plan give rise to unintended – and very unfortunate – consequences.