The recent ruling of US district judge Linda Parker in King v Whitmer is a scathing indictment of the behaviour of the attorneys who led former president Donald Trump's 'legal' attacks on last November's election. The judgment concludes that the challenges were brought in bad faith and for an improper purpose. It ends with the imposition of various sanctions on the attorneys involved, including an order that the decision be sent to the appropriate disciplinary authorities for the jurisdictions in which each individual is admitted.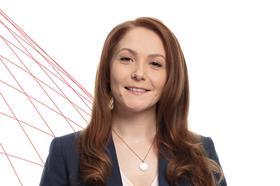 Lawyers in England and Wales who behaved similarly would surely also expect to be investigated by their regulator.
The ruling in King, however, is also interesting for its treatment of behaviour that the US court does not find sanctionable. While the judge refers to social media postings by one attorney (L. Lin Wood) as undermining his assertions in the proceedings, she specifically does not take issue with any statements made other than in pleadings or during hearings. In fact, Judge Parker specifically states: 'Plaintiffs' counsel's politically motivated accusations, allegations, and gamesmanship may be protected by the first amendment when posted on Twitter, shared on Telegram, or repeated on television. The nation's courts, however, are reserved for hearing legitimate causes of action.'
This approach seems strange to lawyers here, where solicitors rarely comment on live matters in print or on TV, and barristers were formerly prohibited from making such comments. Both the SRA and the BSB have also issued guidance on communications and use of social media. We are reminded of our obligations under the Principles and Core Duties to act with independence and integrity, to maintain client confidentiality, and to act in a way that upholds public trust and confidence, and encourages equality, diversity and inclusion.
The difference, of course, is largely down to the way freedom of speech is viewed generally in each jurisdiction. Whereas there are few exceptions to US citizens' rights under the first amendment, historically – and now under Article 10 of the Human Rights Act – freedom of expression is subject to more limitations in the UK.
Indeed, there are frequent reports of those on both sides of the profession finding themselves subject to the scorn of their peers – and sanction by their regulators – over a stray tweet, or even private messages.
One example that received media attention this year is Jon Holbrook, who found himself expelled from his chambers and under investigation by the BSB after tweeting about a 'stroppy teenager of colour'. In the event, Holbrook was investigated in relation to 18 tweets, and was cleared of misconduct in 17 of them. He was found to have been expressing his personal political opinion in these public communications. The 18th tweet, however, was found to breach the Core Duties because it 'could promote hostility towards Muslims as a group'. He was fined £500 and given a warning.
Other cases are also instructive. Solicitor Harmal Singh Paul was rebuked and fined in August 2019 for 'puerile' social media posts. Acting in breach of Principle 6, he had added inappropriate comments or emojis to posts about serious criminal matters, and had also disclosed specific, confidential information about a client matter.
In a similar case, barrister Richard Miles was suspended in October 2019 for 10 months after he posted offensive and disparaging comments about a member of the public on a Facebook group. He was found to have acted in a way which was likely to diminish the trust and confidence the public places in him or in the profession.
More recently, solicitor James Andrew Wilson was fined £10,000 in June 2020 after being convicted of an offence of malicious communication. Wilson, formerly known as Victor Kruchinkin, had acted in breach of Principles 2 and 6 when he sent a series of abusive messages to a woman he met through dating app Bumble, including one calling her a 'gobby ethnic from Zone 8'. The agreed outcome judgment stated: 'The tribunal found that the seriousness of the respondent's admitted misconduct was not such that any sanction should interfere with his right to practise.'
Indeed, in September an agreed outcome decision was published in relation to solicitor Luke Holden. He had posted a series of tweets over the course of seven months, targeted at MPs and a government adviser and their families. The tweets, several of which incited harassment and/or abuse, or used threatening language, were found to be 'offensive, derogatory and inappropriate'. The SRA found that the conduct breached Principles 2 and 5, was 'persistent and protracted', and its nature was high. However, Holden offered mitigation, and was handed a fine of £2,000.
While instances of disciplinary action related to social media posts seem to be almost constantly in the press, it is notable that none of the above examples resulted in strike-off or disbarment, despite the quite serious breaches involved in some instances.
Solicitors and barristers are generally regarded as holding strong opinions, and as expressing them forcefully. Nobody is stopping us from doing this. Those who find themselves subject to review or disciplinary measures may accuse the regulators of seeking to silence dissenting voices, but we should be aware of our professional conduct obligations.
We know, even before we are admitted to the roll or called to the bar, that we are agreeing to a certain abrogation of our freedom of speech as officers of the court. It is incumbent upon us to maintain public trust and confidence in the profession.
As to consequences such as being fired from your firm, expelled from your chambers, or held up to ridicule on legal news sites (or Twitter itself), that is simply a risk we all take in using social media, or generally interacting in the world. These outcomes do not mean that lawyers in England and Wales have no freedom of speech, they mean that people do not have to listen to or agree with what we say, regardless of how persuasively we may think we are saying it.
Kerri McGuigan is an associate at Peters & Peters LLP