In 2018, I wrote an article for the Law Society on the unexpected benefits of being black, Asian, or minority ethnic (BAME) and LGBT+ in the workplace. To mark LGBT+ History month 2021, I want to revisit intersectional inclusion in light of the most powerful movement of 2020, Black Lives Matter (BLM).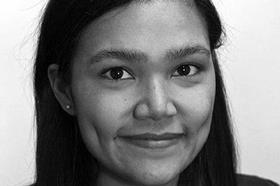 BLM began in 2013 in the US, with the use of the hashtag #BlackLivesMatter on social media after George Zimmerman was acquitted of the murder of black teen, Trayvon Martin.
In May 2020, a video recording of the murder of George Floyd by a police officer catapulted BLM into the global mainstream.
BLM acted as a catalyst for discussions on the issue of modern-day racism, which in a corporate setting often takes the form of unconscious bias.
Following George Floyd's murder, law firms rushed to issue statements of support to the black community.
Previously, the issue of underrepresentation and poor retention rates for black lawyers was a topic that law firms would not engage with. If the issue was raised, it was met with rhetoric such as 'the talent pool does not exist', or 'we are an inclusive employer'.
A benefit of BLM is that conversations are now taking place and employers are willing to acknowledge that an issue exists. The next step is creating meaningful change within law firms and other organisations.
In my previous article, I flagged that it can be challenging for black, Asian and minority ethnic employees to integrate into traditionally non-diverse working environments, such as law firms. For black, Asian or minority ethnic LGBT+ lawyers as a 'minority within a minority', there can be an additional level of complexity.
According to Stonewall, 51% of BAME LGBT+ people have experienced discrimination from other LGBT+ people because of their ethnicity. This rises to 61% for black LGBT+ people. 10% of BAME LGBT+ people have been physically attacked because of their sexual orientation and/or gender identity, compared to 3% of white LGBT+ people. 12% of BAME LGBT+ employees have been fired in the last year due to being LGBT+, compared to 4% of white LGBT+ employees.
In my previous article, I recommended that BAME LGBT+ lawyers should use the community offered by LGBT+ networks within non-BAME friendly working environments to develop contacts and mentoring opportunities. I highlighted this benefit as a success story of BAME LGBT+ intersectionality.
However, in the aftermath of BLM, the narrative needs rewriting. Rather than BAME LGBT+ lawyers needing to find ways to integrate into non-BAME workplaces by participating in LGBT+ networks, the onus should be on firms to create more inclusive environments for its BAME LGBT+ employees, particularly in light of the figures above.
Being unable to bring your 'whole self' to work goes further than sexual orientation. If an environment is monocultural, BAME and LGBT+ people are made to feel that acting in a way that is different from the majority is wrong or inappropriate in a working environment.
The benefits of creating an inclusive working environment go beyond impacting those who are BAME and LGBT+. Being in an organisation that visibly supports diversity helps the wellbeing of all employees, as it demonstrates that the organisation is one that values its employees as individuals.
So, what action can be taken to improve BAME and LGBT+ inclusion?
1. Visible role models – BAME LGBT+ intersectionality is an important topic to discuss publicly within an organisation. Employers should be supporting visible role models from within the communities, particularly senior role models, so that they have a platform on which to inspire other employees. Senior buy-in is key, as knowing that the leaders of the organisation take diversity seriously encourages all employees to do the same. At law firms, this responsibility sits with the partnership.
2. Network collaboration – BAME and LGBT+ networks within organisations should be encouraged to collaborate, for example by hosting joint networking and awareness events. Crucially, these events need to be publicly supported by firms and publicised as key events for all employees and clients, rather than fringe events that are only relevant to the communities. Senior allies should attend these events and visibly champion them as best practice.
3. Corporate culture – This is the most important take away. The key to ensuring that a workplace is inclusive for all employees is for the corporate culture to be one that celebrates different experiences and backgrounds, rather than focusing on creating or recruiting a 'type' of employee. Whilst organisations are unlikely to aim to create a type, unconscious bias and a lack of diverse role models can all lead to non-diverse candidates being the most likely to be successful at the interview stage. When you create a 'type', you are creating a hostile environment for anyone who does not fit into that type. Given the demographic of underrepresented groups in professional services, that is more likely to exclude LGBT+ and BAME employees.
During LGBT+ history month, and beyond, I hope firms and legal businesses will use this as an opportunity to reflect on how they can build a more inclusive work environment for BAME LGBT+ lawyers and those with more than one protected characteristic.
Netanya Clixby is co-chair of the London Bisexual Network and is a member of the Law Society's LGBT+ Lawyers Division Committee. The London Bisexual Network is a professional network for bisexual people and allies working in professional services
Share your experiences as LGBT+ lawyers and allies in the workplace
The Law Society are keen to better understand the experiences of LGBT+ lawyers to improve engagement and support across the profession. If you are a member of the LGBT+ community, or an ally, please take 5 minutes to complete this survey and share your thoughts.