At 125 years old the Commercial Court has been around for longer than any of us – and there are those who would love to begin drafting its obituary. In these very pages, just over a year ago, the president of the Paris Commercial Court accused the UK of 'wishful thinking' in believing Brexit would not threaten London's pole position in cross-border dispute resolution.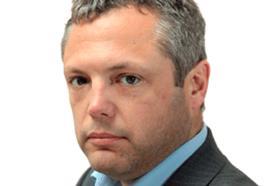 Paris is one of a clutch of continental European forums that have ostensibly set out to erode their London counterpart's market dominance. Yet the sabre-rattling seems to have been muted recently – and if our top City litigators are panicking, they are hiding it well.
This is nothing new. Rival extra-European jurisdictions have long coveted London's crown. For years the Gazette has reported warnings from multiple sources that ministers, senior judges and litigators must share responsibility for ensuring England's court does not lose ground to the likes of Singapore, Hong Kong and even New York. London is 'complacent', runs one oft-repeated refrain.
Yet still the numbers stack up, at least in big-ticket disputes. The number of effective cases remains stable, as does the percentage of cases listed that were settled. Perhaps that is because, notwithstanding our febrile political landscape, other fundamentals remain sound.
As Rosling King's Georgina Squire puts it: 'Foreign companies and individuals like to cede to the jurisdiction of the English Commercial Court as they see it as judicially impartial, well-run, high-calibre and fair.' None of that has changed. Nor has the fact that English law remains the law of choice for international business.
New European courts will hope to capitalise, nevertheless, if English judgments are not recognised and enforced throughout the EU post-Brexit. The Law Society's Simon Davis flags the importance of acceding to Lugano.
But it is hardly the case that London's enduring appeal is solely or even principally attributable to judicial cooperation between member states. If it were – as White & Case noted in a briefing – all EU commercial courts would have enjoyed the same success. In summary, London will take some shifting from its lofty perch.