The Mills v Mills case has been given a lot of attention but it turns on a very narrow issue.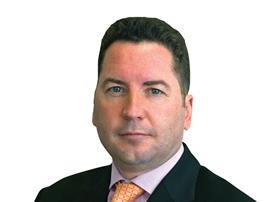 Some may think that this is another nail in the coffin for those benefitting from spousal periodical payments orders, seeking to vary them upwards. Not so. The Supreme Court granted permission to appeal on the single ground whether, provision having already been made for the respondent wife's housing costs in the capital settlement, the Court of Appeal had been entitled to interfere with the trial judge's determination not to make full allowance for her need to pay rent in the continuing order for periodical payments.
The Supreme Court had a word of warning about adhering to the scope of an appeal. Giving the unanimous judgment, Wilson LJ said: 'Unfortunately the husband's advisers considered that the terms of the limited grant of permission could in some way prove broad enough to enable them to make submissions at the hearing along the wider lines of his impermissible challenge to the Court of Appeal's refusal to grant him permission to appeal to it.
'So at an early stage of the hearing the court had to re-emphasise the limited ambit of its inquiry in this particular case'.
Wilson LJ said that whilst a spouse may well have an obligation to make provision for the other, it was most improbable that there was an obligation on them to duplicate it. He held that the court was entitled to decline to increase the order for periodical payments after the wife had exhausted the capital awarded to her in 2002, representing the vast majority of liquid assets, for her housing needs, spent on a series of unwise transactions.
The case highlights that only a total clean break, in cases where it is possible, will prevent protracted litigation and future applications for variations of periodical payments.
Tony Roe is principal of Tony Roe Solicitors and a solicitor and family law arbitrator